Standard
Standard se Shadows over Innistrad po rotaci
Tentokráte se budu věnovat rotaci, která se blíží rychlostí světla, podíváme se na to, jaké balíčky rotace zasáhne, které naopak získají příchodem nové edice Shadows over Innistrad posily, a na závěr se podíváme na můj "nástřel" potencionálního tier 1 balíčku.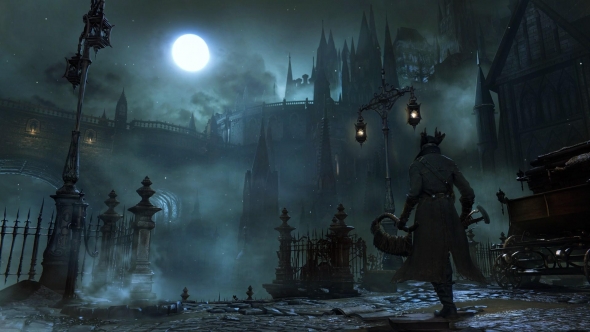 Zdravím všechny čtenáře a čtenářky CMUSu a vítám vás u mého dalšího článku. Jak asi většina z vás ví, tak 8.4. s příchodem nové sady Shadow over Innistrad rotuje Khans of Tarkir a Fate reforged, tudíž nebude možné hrát fetchky a další staple karty. Ted se podíváme na několik tier 1 balíčků a na to, jak je zasáhne rotace.
Prvním balíčkem je 4C rally.
Jak vidíte z decklistu, tak tomuto balíčku odrotuje pouze minimum karet, nejvíce to odnese manabase, jelikož balíček přijde o všechny fetchky. Bohužel ale také karta, kvůli které se tento balíček hraje - Rally the Ancestors. Potom už jen pár sidovek jako Murderous Cut a Anafenza. Podle mého názoru bude balíček hratelný maximálně jako 4C value deck, přidáním skvělých karet jako Sorina (249 Kč), nebo Anguished Unmaking (119 Kč) či Sigardu (99 Kč), která do balíčku perfektně sednou. Osobně bych odebral Collected Company a přidal více value karet.
Dalším balíčkem je v poslední době velice oblíbený deck, Mardu se splashí na zelenou.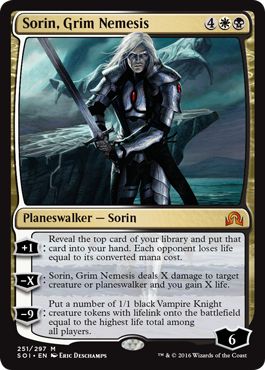 Tomuto balíčku odrotuje všemi milovaný a zároveň nenáviděný Siege Rhino, Fetchky, Abzan Charm, Crackling Doom, Murderous Cut a Anafenza. Velice dobré karty díky kterým jste chtěli tuto 4 barvu hrát, na druhou stranu vyjdou karty jako Sorin či Anguished Unmaking, které by tento balíček mohli podpořit. Množství rotujících karet vypadá sice hrozivě, ale podle mne bude balíček stále hratelný.
Dalším balíčkem je balíček hraný od počátku Khans of Tarkir, hlavně díky Siege Rhinu, avšak to se brzo změní, jelikož tomuto balíčku rotuje drtivá většina karet (Warden, Anafenza, Rhino, Roc, Charm, Fetchky a nějaké sidovky). Ovšem vyjdou pěkné kousky jako Avacyn (439 Kč) či Sigarda, Anafenza se dá nahradit Deathmist Raptorem a po přidání Hidden Dragonslayera, Sorina a Anguished Unmaking bude balíček dále hratelný. I přes to bych raději přešel na dle mého názoru stabilnější GW aggro(decklist najdete níže).
Dále se podíváme na Jeskai se splashí na černou.
Tomuto balíčku odrotují jedny z nejdůležitějších karet jako Mantis Rider a Soulfire Grandmaster nebo Crackling Doom, ale také zdroj karetní výhody v podobě Dig-Through Time. Bohužel v nové sadě nevidím moc karet, které by mohli nahradit rotující karty, takže si myslím, že se s balíčky typu Jeskai aggro setkávat nebudeme. Avšak na druhou stranu vyšel nový planeswalker - Nahiri (249 Kč), která by mohla oživit control verzi této barevné kombinace. Nechme se překvapit co první velké turnaje přinesou.
Pátým a zároveň posledním balíčkem bude R/G rampa, která s edicí Oath of the Gatewatch získala velké posily.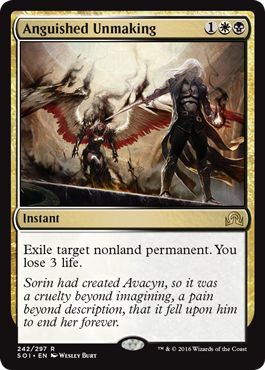 Jak můžete vidět, tak tomuto balíčku nerotuje skoro nic, jedná se Ugina a Manovače, kteří se dají lehce nahradit. Podle mého názoru bude balíček hratelný i nadále. Jako možné náhrady se jeví Arlinn Kord (549 Kč), navíc vyjdou do barev úžasné dual landy, takže o manabase bude také postaráno. Je tu možnost splashovat například bílou barvu na Declaration in Stone (69 Kč), ale přijde mi to zbytečné.
A na závěr tady je slíbený decklist možného porotačního tier 1 balíčku. Jedná se o GW aggro balíček, je velice podobný balíčku, který se hrál před příchodem Oath of the Gatewatch, jen je doplněn o karty z SOI. Je tu možnost splashnout černou barvu na kousky jako Sorin, Anguished Unmaking nebo třeba Ob nixilise. Jedná se pouze o takový nástřel, takže finální verze se samozřejmě může lišit. Ale pokud nevíte s čím na první turnaj a máte dostatek karet, zkuste štěstí s tímhle.
Na závěr bych rád jen řekl, že dle mého názoru se metagame požene do 3 a více barevných balíčků, oblíbené budou vícebarevné kontroly a balíčky založené na synergii Deathmist Raptor+Den Protector a zároveň standart trochu zpomalí. Možná se objeví balíčky typu Zombies nebo Wampires, ale nebudou moc dobré.
A jsme na konci, pokud máte nějaké dotazy či námitky, postněte je dolu pod článek do komentářů a já se na ně budu snažit co nejdříve odpovědět.
Martin Benda
Ceny v tomto článku jsou platné pouze ve chvíli vydání článku, aktuální ceník kusových karet Shadows over Innistrad si můžete prohlédnou v odkazu, pozn. redakce.
Komentáře
Přispívat mohou pouze přihlášení uživatelé. Pokud chcete vložit komentář, přihlaste se ZDE.