Novinky
Duel Decks: Merfolk vs. Goblins - informace o produktu
Na listopad pro nás Wizardi připravili již dvacátý produkt ze série Duel Decků, tentokrát s tématikou Merfolk vs. Goblins. Sada obsahuje dva šedesátikaretní balíčky a vychází 10. listopadu 2017. Více podrobností se dozvíte v tomto článku.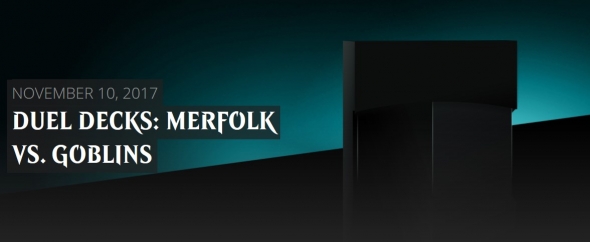 Duel Decks: Merfolk vs. Goblins - představení produktu
Merfolci a Goblini patří mezi ty nejstarší a nejikoničtější tribaly z Magicové historie. Dají se tedy očekávat velmi zábavné balíčky plné zajímavých reprintů.
Kromě staronových karet zde najdeme i karty, které dostaly novou ilustraci. Jde o těchto 7 karet: Master of Waves, Aquitect's Will, Tidal Courier, Warren Instigator, Gempalm Incinerator, Goblin Goon a Relentless Assault. Vzhledem k tomu, že jak merfolci, tak i goblini dělají tokeny, tak zde najdeme i nějaké tokeny.
Důležité odkazy (budou postupně doplňovány):
Recenze Duel Decks: Merfolk vs. Goblins
Kompletní visual spoiler Duel Decks: Merfolk vs. Goblins
Duel Decks: Merfolk vs. Goblins spoilers
Duel Decks: Merfolk vs. Goblins decklist
Nové ilustrace karet v Duel Decks: Merfolk vs. Goblins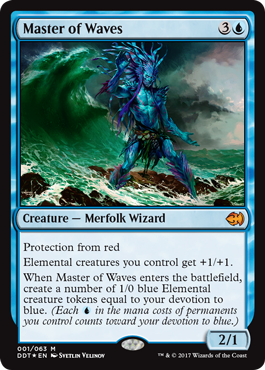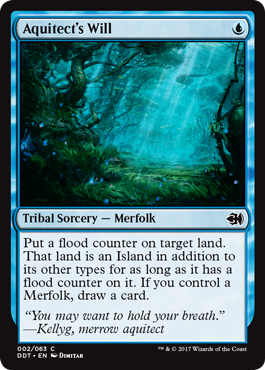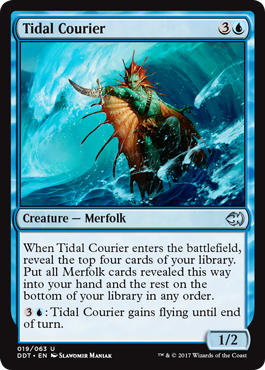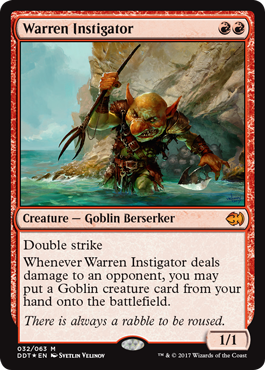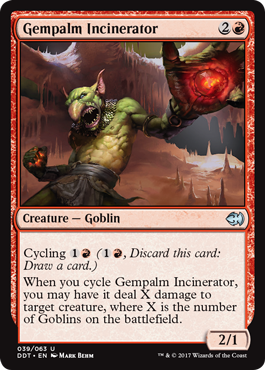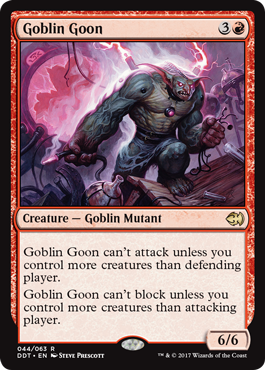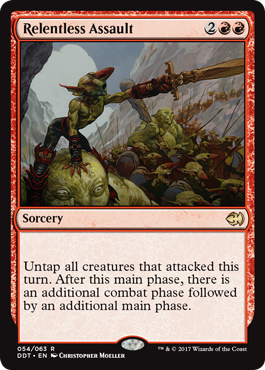 Review Duel Decks: Merfolk vs. Goblins
Souboj těchto tribalů bude svižný a agresivní a na žádné straně nehledejte kontrolní balíček. Každý balíček obsahuje jen karty jedné barvy, a tak nás čeká pořádné mono aggro.
Jako první zde máme pány moří, kteří jsou správné příšerkové aggro, ale snaží se i svého oponenta přechytračit. Najdeme zde spoustu levných merfolků, kteří škodí oponentovi nebo vám zajišťují karetní výhodu. A aby nebyli slabí, je zde i spousta lordů, kteří je globálně posilují příp. posilují sebe sama. Z kouzel je zde klasika v podobě lízání karet, získávání výhody a nechybí ani counterování.
U merfolků je potřeba přežít úvodní nápor a pak začít naplno využívat kvalit jednotlivých karet.
Potrhnutí goblini jsou pořádné červené peklo. Rozmnožují se, posilují se a pálí do oponenta nebo jeho příšer. Od jedné many můžete sázet jednoho goblina za druhým. Většina goblinů je schopna posílit sebe sama nebo i ostatní gobliny, a když to nezvládají, tak aspoň zvládají střílet nebo nějak škodit soupeři. Z posílovacích goblinů stojí za zmínku Goblin Chieftain a Goblin Wardriver, další gobliny do boje přivede Krenko, Mob Boss a Goblin Rabblemaster. Z kouzel je zde fritování na tisíc a jeden způsob a posilování útoku. Merfolkové jsou schopni mít protekci na červenou barvu a proti tomu je nejlepší Brittle Effigy a Goblin Charbelcher, který je schopný zabít i soupeře.
Pokud tedy milujete červenou barvu a rádi fritujete, tak si gobliny hned zamilujete.

Technické informace:
Název edice: Duel Decks: Merfolk vs. Goblins
Znak edice:
Počet karet: dva 60 karetní balíčky
Release date: 10. listopad 2017
Zkratka edice: DDT
Twitter hashtag: #MTGDDT
Dostupné jazyky: angličtina, japonština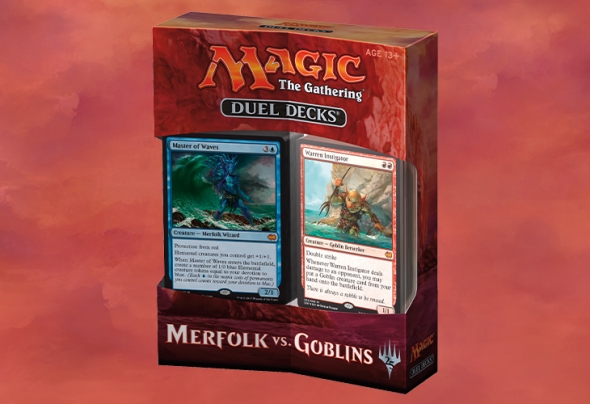 Další informace budeme doplňovat, jakmile budou k dispozici.
Komentáře
Přispívat mohou pouze přihlášení uživatelé. Pokud chcete vložit komentář, přihlaste se ZDE.