Novinky
Flash News #14/2017
1. Duel Commander Hradec Králové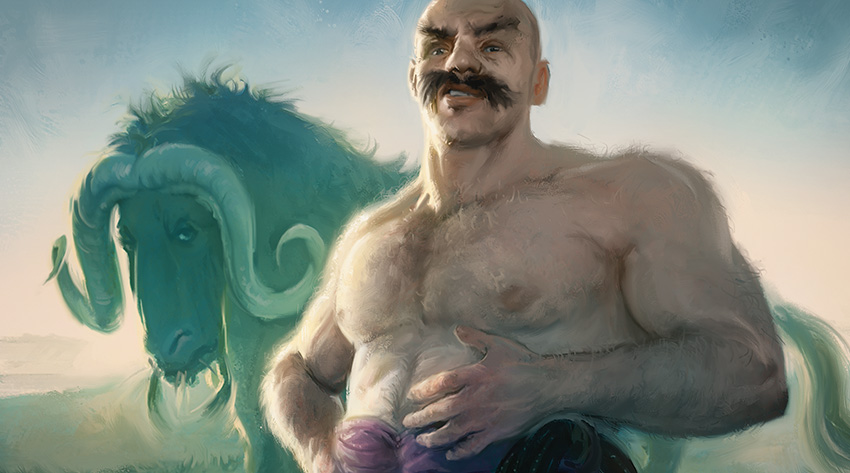 Dnes netradičně začneme Duel Commanderem, jelikož to je jediná tuzemská událost z konce dubna a také proto, že se formát podle mě po hodně dlouhé době dostal do stádia, kdy je velmi rozmanitá metagame a hry jsou velmi zábavné.
Navzdory tomu se na turnaji sešlo "pouze" 34 hráčů, což bylo ale pdole mě dáno zejména špatným načasováním turnaje, když se zkombinovala změna v banlistu (zabanování dvou nejlepších generálů na formátu - Breya a Vial Smasher) a probíhájící prerelease Amonkhetu.
Na turnaji bylo k vidění 31 různých generálů, přičemž nejhranější byla trojice Baral, Chief of Compilance, Bruse Tarl, Boorish Herder a Zurgo Bellstriker.
Trochu netradičně se na turnaji nehrála top8, když se místo pěti kol základní části a top8 přidalo jedno extra kolo a o výsledních rozhodovaly standingy.
S pěti výhrami a remízou se vítězem stal Pavel Ševčík s UR Kombo-kontrolem s Nin, the Pain Artist. Druhé místo obsadil taktéž neporažený (čtyří výhry a dvě remízy) Michal Žďánksý se čtyřbarevným aggrem se Saskií.
Další decky v top8 byli Reyhan + Bruse, Baral Control, Leovold Control, Narset, Enlightened Master a dvojice Zurgů (perlička je, že Miloš Jedlička měl v prvním kole matchloss za pozdní příchod).
Já osobně jsem hrál Elfball s Leovoldem a hrál jsem proti Titanii, Karlovovi (Death and Taxes), kontrolnímu Leovoldovi, Kytheonovi, Zurgovi a kontrolnímu Baralovi. Musím říci, že takhle rozmanitou metagame jsem už dlouho neviděl a zároveň musím po dlouhé době pochválit komisi, která se stará o banlist. Poslední banování se opravdu vydařilo a formát je aktuálně velmi zábavný. Doufám jenom, že odnože jako Levianthan, či MTGO duel commander nezaviní větší odliv hráčů...
Všechny decky z top8 si můžete prohlédnout zde.
2. n00bcon 9 (Oldschool)
Noobcon je neoficiální mistrovství světa ve formátu Oldschool, které se pravidelně koná ve Švédku. Posldního ročníku se zúčastnilo přes sto hráčů z celé Evropy.
Pokud vám Oldschool nic neříká, tak vězte, že je to de facto varianta Vintage, kde můžete hrát pouze anglické karty, které vyšly v edicích Alpha, Beta, Unlimited, Arabian Night, Antiquities, Legend a The Dark. Formát má také vlastní banlist, který zakazuje pouze karty s ante. Všechny ostatní karty můžete hrát, ačkoli ty nejsilnější kusy jsou omezeny na jeden kus v decku. Mimo jiné tu můžete hrát Chaos Orb (ačkoli byl kvůli Odlschoolu erratován) a Shahrazad.
V jednom z minulých vydání Flash News jsem psal o tom, že patrně nejsilnější deck na formátu je creatureless kontrol v UWR barvách, ke kterým se obvykle přidávají na splash ty nejlepší kusy z černé a zelené, jako Demonic Tutor, Mind Twist, Sylvan Library, nebo Regrowth.
Tehle deck byl i tentokrát nejúspěšnějším deckem v top8, kde obsadil tři místa. Dominance to ale nebxla nikterak velká, jelikož zbylých pět decků bylo velmi originálních a jeden z těchto originálních decků patřil i vítězi.
Onu pětici tvořily následující decky: UR Tempo, UW Skies, Dark Bant Zoo, Bu Aggro a jeden decklist bohužel nebyl zveřejněn, jelikož daný hráč ho prostě organizátorům neposlal...
Vítězem se stal místní hráč, Kristoffer Arlefur s agresivním, téměř monoblack deckem, jenž byl založený kolem karet jako Hypnotic Specter, Juzam Djinn, Sinkhole, nebo Underworld Dreams. Tohle je foto jeho decku:
A zde jsou decklisty z top8:
3. Vintage Super League 6
VSL je online vintage turnaj pořádaný Randy Buehlerem, v neměž proti sobě hrají známé magicové tváře. Turnaj má několik fází a všechny se vysílají online na twitchi (bohužel, z hlediska evropských hráčů je to dosti nepraktické, jelikož to bývá ve středu od dvou hodin v noci), ale replaye popřípadě můžete najít i na oficiálním youtube kanálu WoTC.
Letošního ročníku se účastnilo devět "celebrit" - Randy Buehler, Rich Shay, Paul Rietzl, Brian Kelly, David Ochoa, Eric Froehlich, David Williams, Chris Pikula a Bob Maher, které doplnili tři hráči, jenž se do hlavního turnaje museli probíz skrze kvalifikaci. Byli to Rachel Agnes, Oliver Tiu a Rodrigo Togores.
Základní struktura turnaje je následující: nejprve se hraje dvakrát ve čtyčlenných skupinách, ze kterých tři nejlepší postoupí do finálové skupiny. Další čtyři hráči pak hrají každý s každým o poslední místo ve finále.
Letos se do finále dostali Rodrigo Togores, Paul Rietzel, Oliver Tiu a obhájce vítězství z předchozího ročníku, Eric Froehlic (ten se do finále dostal jako poslední).
Vítězem se stal nováček v sérii, Oliver Tiu, což zní na první pohled jako dobrý úspěch, avšak zatímco ostatní hráči ve finálové skupině hráli zajímavé decky pro pobavení diváků, tak Oliver hrál od začátku až dokonce Gush Mentora, což je patrně nejlepší deck na formátu. To samozřejmě neušlo pozornosti diváků, kteří ho za to docela dost kritizovali.
Ve finále jsme kromě zmiňovaného Mentora mohli vidět Oathy s Auriok Salvagers kombem Erica Freohlicha, Komboartefakty (Grindstone + Painter's Servant, Helm of Obediance + Leyline of the Void) Rodriga Togorese, Trinket Mage Control Paula Rietzela, nebo UR Delvera se Skullclampami, opět od Paula Rietzela.
4. Big Magic Modern IQ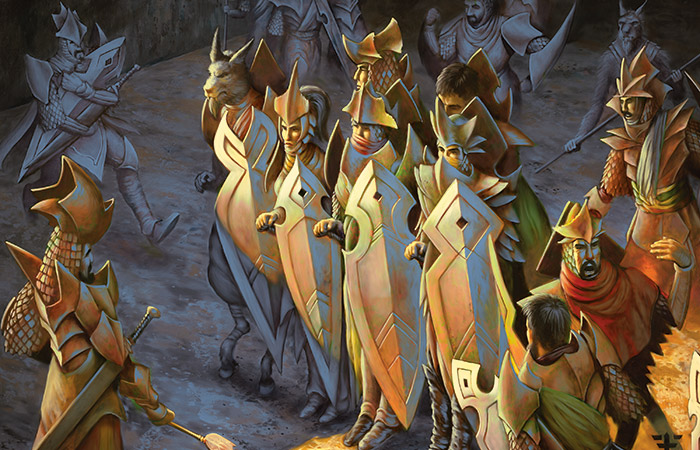 Vedle Hareruya je "Big Magic" jedním z největších japonských organizátorů, což dokazuje i fakt, že na tamnější triál na "Big Magic Open" přišlo 129 hráčů. A jak je zvykem, tak tu byla k vidění celá řada velmi zajímavých decků.
Nejprve si prohlédněte celou top16:
1. Elves
2. Eldrazi Tron
3. Tezzerator
4. Saheeli Chord
5. Esper Death's Shadow
6. Abzan Midrange
7. Gifts Storm
8. Monogreen Aggro
9. Eldrazi Tron
10. Merfolk
11. Undoing Affinity
12. WB Eldrazi
13. UWR Tempo
14. Grixis Death's Shadow
15. Ensoul Affinity
16. Affinity
Vidíte, že tohle není úplně klasická top16 pro tkhle velký modernový turnaj. Těžko říci, jestli je to tím, že prostě většina hráčů na turnaji hrála nějaké brew, nebo jestli se netradičním deckům prostě dařilo, jelikož byly optimálně vyladěné.
Vítězem se stal Yuuta Katou s Elfy, ve kterých měl zajímavý sideboard tech v podobě Maguse of the Moon. Trochu netradiční je i playset Leyline of the Void v sidu. Těžko říci, jestli se Yuuta tak moc obával Dredge. V elfech je obvykle mnohem efektivnější Scavenging Ooze, kterou deck může lehce najít díky Collected Company a Chordu.
Třetí místo obsadil UB Tezzerator s Whir of Invention a Thopther/Sword kombem. Tenhle deck už byl před několika měsíci k vidění díky "TCGplayer states", kde triumfoval ve dvou státech. Věřím, že díky Fatal Pudhi a Whirům si deck výrazně polepšil, avšak osobně jsem artefaktovým kombům na modernu nikdy moc nepřišel na chuť, zejména kvůli velké náchylnosti na sideboardové karty jako Stony Silence.
Nejzajímavější deck v top8 skončil na čtvrtém místě. Byl to Saheeli Chord, což je jakýsi mix mezi Kiki-Chordem a Saheeli kombem. V decku je Archangel of Thune/Spike Feeder kombo a také bytosti jako Reflector Mage, Renegade Rallier, nebo Eternal Witness, což jsou pěkné cíle pro Chord, nebo Felidar Guardiana. Díky Saheeli a Felidarovi nelze hrát Collected Company, takže jako další karta, která decku dodává konzistenci, je tu použitý Oath of Nissa. Zajímavý je tu také sideboard, který je přímo přeplněn specifickými hate kartami.
Osmé skončilo Monogreen Aggro s Rancory a Vines of Vastwood, což je deck, který se čas od času objeví na předních příčkách. Z novějších vylepšení tu máme Smuggler's Copter, která decku dodává zajímavý reach.
Mimo top8 jsme mohli vidět dvě zajímavé Affinity, jedna hrála Day's Undoing a druhá Ensoul Artifact spolu s playsetem Welding Jarů.
Další chuťovky byly Jeskai Aggro se Squadron Hawky, Restoration Angely a Smuggler's Copterami a zajímaví WB Eldrazi s Bitterblossomy a Rest in Peace, které vtipně reaguje s Eternal Scourgí a Wasteland Stranglerem.
5. Swedish Vintage Nationals & Arizona Vintage League #6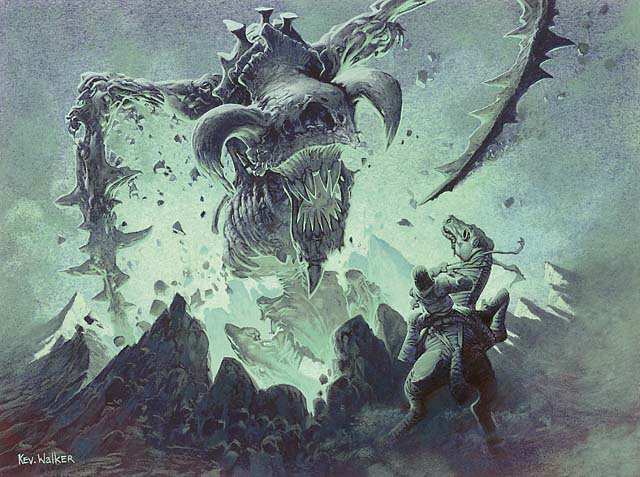 Dnešní Flash News by se daly považovat za vintage speciál, jelikož i další dva turnaje, ze kterých vám přináším výsledky, jsou právě z tohoto formátu.
Ve Švédsku je vintage vcelku oblíbená a na tamější mistrovství přišlo 35 hráčů, což je třeba více, než kolik se bězně schází na sériích typu MKM...
Z vítězství se tu radoval Mikael Gyhagen s oldschool verzí dredge s Ichoridem a Unmasky. V sidu má také navíc pouze odpovědi na specifické hate karty, narozdíl od novějších verzí, které po sidu přejou na plán s Dark Depths kombem.
V top8 dále byl Oath s Punishing Firem a Emrakul/Dragon's Breath kombíčkem, klasický UWR Mentor, Shopy se Smokestacky a Crucibly, Mentor s černou splashí pro Cabal Therapie a se zajímavých Stoneforge Mystic packagem v sidu (hádám, že Batterskull je dobrá proti Shopům a Eldrazi), Grixis Pyromancer, další UWR Mentor a Oathy s větším počtem Emrakulů a Show and Telly.
Arizonskou vintage ligu navštívilo 44 hráčů a k vidění tu byly opravdu hodně neobvyklé kreace. Zvítězil tu Mike Griffin se zvláštním UWR deckem, které bylo jakýsi mix mezi UR Delverem a Gush Mentorem. Byly v něm Lightning Bolty, dva Pyromancerové a jeden Mentor. Zajímavé je také velké množství hate karet v mainu - Ingot Chewer, Sulfur elemental, nebo Energy Flux.
Pořád je to ale slabá káva proti decku druhého finalisty, kterým byl Tom Kauffman. Ten hrál 4C Humany, ve kterých byla většina základních bílých stax bytostí, ale kromě toho tu byly i kusy jako Dark Confidant, Kambal, nebo Scab-Clan Berserker.
V top8 byl dále Dredge s několika zvláštními kartami jako Ansector's Chosen a River Kelpie, Monored Hatebeaři, Shopy se Smokestackem, Monowhite Hatebeaři se Stoneforge Mysticy, klasičtí bílí Hatebeaři a Dark Petition Storm.
6. Bonusy (Modern & Legacy)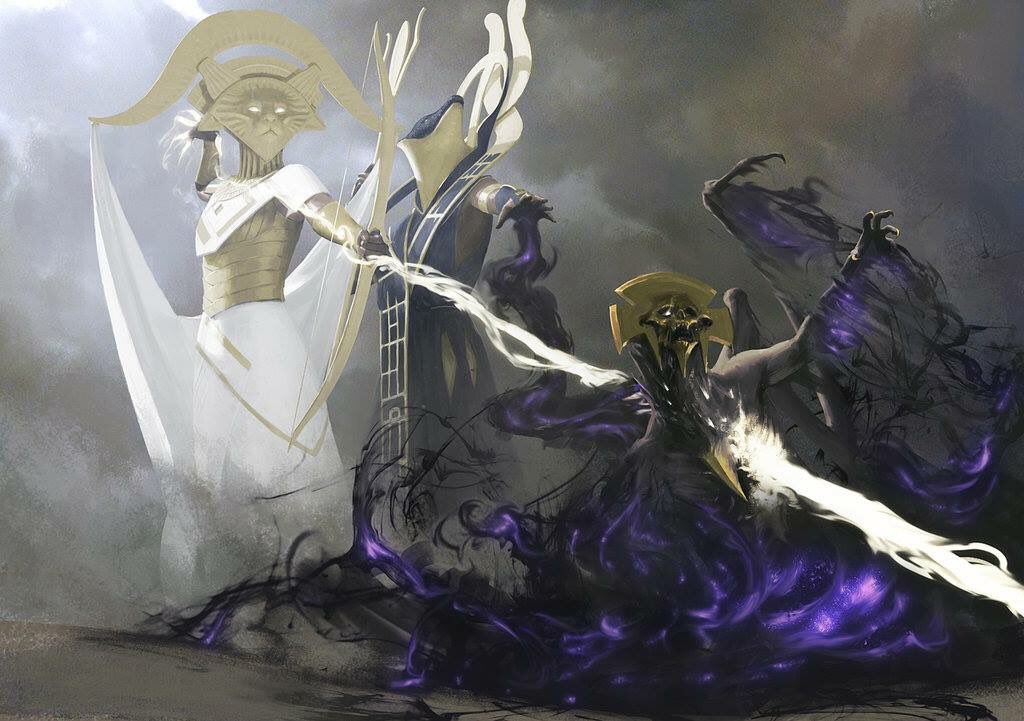 Oba dnešní bonusy jsou jak jinak, než z Japonska (což může být také lehce ovlivněno tím, že Hareruya má opravdu pěkný archiv decklistů).
První je Death's Shadow Midrange v Mardu barvách. V decku mě zaujal Night's Whisper, což je dobrá kartní výhoda a zároveň fajn způsob, jak si zvětšit Death's Shadow. Zbytek decku je víceméně klasický mardu goodstuff, možná s výjimkou one-ofů jako Orzhov Charm, Boros Charm a Bedlam Reveler.
Druhý deck je legacy specialita v podobě Junk Midrange s černým základem, který je také znám pod názvem Deadguy Ale. V decku jsou klasické karty jako Deathrite shaman, Dark Confidant, Hymn to Tourach, nebo Liliana, ale zároveň i více manově náročnějších kusů jako Vindicate, Hypnotic Specter, nebo Pernicious Deed. Chuťovkou je také dvojice planeswalkerů, Ob Nixilis Reignited a Kaya, Ghost Assassin.
Jediné, co se mi na decku nelíbí je, že Thoughtseizy jsou pouze v sidu. A větším množství pomalejších karet by zajímavý mohl být i Dark Ritual, nebo jiný způsob, jak získat rychlou manu (Moxy, Simian Spirit Guide).
A to je pro tentokrát vše. Příště už se budeme konečně věnovat prvním turnajům s Amonkhetem.
Kumano
Komentáře
Přispívat mohou pouze přihlášení uživatelé. Pokud chcete vložit komentář, přihlaste se ZDE.