Novinky
Flash News #2/2017
1. SCG Open Columbus (Standard)
První velká dvojka s Aether Revoltem přilákala 604 hráčů. Jako tři hlavní pilíře nového formátu se daly označit Saheeli Rai + Felidar Guardian, Winding Constrictor + Walking Ballista a Gideon + Heart of Kiran.
Nejúspěšnější decky turnaje hrály právě jednu z těchto tří karetních kombinací, včetně všech decků v top8, ve které byly tři BG Aggra, GW Tokeni, Mardu Vehicly, Jeskai Control se Saheeli a dva čtyřbarevné midrange se Saheeli.
Finále byl souboj dvou BG decků, ve kterém Brennan DeCandio (verze s Mindwrack Demonem) porazil Stephena Dykmana (verze s Glint-Sleeve Siphonerem). Podařilo se mu tak něco, co bylo až doteď doménou pouze Toma Rosse - zvítězil na dvou po sobě jdoucích Open!
Úplně nejhranějšími decky byly různé verze Saheeli komba a neztratili se ani GW Tokeni. Zde je kompletní přehled decků z top64:
12× Jeskai Saheeli
10× 4C Saheeli
8× GW Tokens
7× GB Aggro
6× 4C/Mardu Vehicles
3× Grixis Zomb-Emerge
2× 4C Saheeli Aetherworks
2× UW Aggro
BW Aggro
UR Control
UB Control
BR Zombies
BG Delirium
UW Spirits
Bant Eldrazi
Jeskai Control
Jund Energy Aggro
Jeskai Panharmonicon
RW Humans
UB Planeswalker Control
GR Energy Aggro
Temur Aetherworks
Nejpopulárnější deck vůbec byl Jeskai Control se Saheeli. Většina verzí měla klasické prvky kontrolu, ale navíc v decku hrála kombo. Osobně musím říci, že mi i tak přijde, že kombo do decku nepatří, jelikož obě karty jsou samy o sobě dost slabé a do jinak kontrolního decku se příliš nehodí. Někteří hráči se alespoň snažili do decku přidat další cíle pro Felidara v podobě Oathů, nebo Whirler Virtuosa.
K vidění byla ale i ryze kontrolní verze bez komba, nebo naopak kombocentrická verze s Panharmoniconem, která mi na pohled přijde velmi zábavná.
Velmi oblíbená byla mezi hráči i čtyřbarevná verze Saheeli komba. Jednotlivé verze decku se hodně lišily, jelikož do 4C goodstuffu si prostě každý může dát, co se mu zlíbí. Většina měla ale stejný základ s energy kartami jako Attune the Aether, Harnessed Lightning a Rogue Refiner. Někdo pak hrál více planeswalkerů, nejrůznější Oathy, Verdurous Gearhulky, Elder Deep-Fiendy, Avacyn, apod... Jeden odvážlivec dokonce deck zkombinoval s Aetherwork Marvely, takže k tomu hrál ještě Ulamogy.
Po Saheeli kombu byli trochu překvapivě nejúspěšnějším deckem GW Tokeni. Deck hodně vytěžil z banování a zároveň do něj přibyly kvalitní kusy jako Heart of Kiran, Rishkar a Walking Balista. Deck byl k vidění ve dvou různých verzích, kdy jedna hrála s Ballistou Verdurous Gearhulka a druhá Avacyn, což byl takový flashback do doby, kdy se v decku hrávalo minikombo s Avacyn a Hangarback Walkerem.
Zcela nový rozměr dostaly BG decky, kterým přibyl do vínku Winding Constrictor. Ten umožňuje postavit agresivní verzi decku s pěknými synergiemi. Dvě nejlepší karty s ním jsou určitě Rishkar a Verdurous Gearhulk (to je opradu masakr, zvláště pokud můžete dát countery na více bytostí). Další klíčový kus v tématice plusových žetonů je samozřejmě Walking Ballista, který je zároveň i výborný enabler deliria pro Grim Flayera, nebo Mindwrack Demona. Removal package pak vylepšil Fatal Push.
Deck byl k vidění ve třech verzích. První hrála více delirium synergií s Traversem a Mindwrack Demonem, druhá využívala toho, že "haďák" přidává i energy countery a hrála Glint-Sleeve Siphonery a Aethersphere Harvestory. Třetí pak byla více agresivní a hrála Heart of Kiran.
K vidění byla ale i starší verze s tématikou graveyard rekurze, která právě nejvíce uvítala Ballistu, jenž výrazně pomáhal s dosažením deliria.
Nejúspěšnější čistokrevné aggro byly Mardu (4C) Vehicly, kterým se docela dařilo i bez Smuggler's Coptery, kterou nahradilo Heart of Kiran. Jako hlavní plus se ale jevilo vydání dvou skvělých jednomavých removalů v podobě Fatal Pushe a Shocku.
Konzistenci decku také zlepšila Spire of Industry, která pomáhá s černou splashí a případně i s kántrováním v sidu. V tomto ohledu byl super Metallic Rebuke, který ukázkově spolupracuje s Thraben Inspectorem a Heart of Kiran.
Poslední dva decky, které se do top64 dostaly ve více, než jednom kuse, byly Grixis Emerge a UW Aggro. Grixis zůstal v podstatě beze změny a UW Aggru přibylo Heart of Kiran, Metallic Rebuke (ten tu je opravdu super) a popřípadě i Aethersphere Harvestor.
Ve zbytku top64 byly k vidění nejrůznější kontroly (UB, UR, UB Walkeři), tribal decky s Metallic Mimicem (UW Spiriti, RW Humani), Energy Aggra (Jund, RG), zapomenuté decky z předchozího cyklu (BR Zombies, Eldrazi) a některé zcela originální brew (BW Aggro, Temur Control s Aetherworky)
2. SCG Classic Columbus (Modern & Standard)
Modernové klasiky se účastnilo 234 hráčů. Turnaj byl velmi zajímavý ze dvou důvodů - po banu dost oslabily skoro všechny hlavní kombodecky na formátu a zároveň to byl první velký turnaj s Fatal Pushem.
Ani jedna z těchto změn se ale nedotkla Ad Nauseamu, se kterým celý turnaj opanoval Danny Spencer.
Top16 tu měla následující složení:
3× Bant Eldrazi
2× Melira Company
2× Affinity
Ad Nauseam
Grishoalbrand
Jund
Grixis Delver
Esper Control
RG TitanBreach
Infect
Death and Taxes
Dredge
Eldrazi jakožto nejúspěšnější deck, to není moc překvapivé, jelikož ve "fér" metagame jsou nejlepším midrange deckem, protože jim takřka vůbec nevadí Lightning Bolt, ani Fatal Push.
Abzan Company slaví comeback, jelikož rychlejší kombodecky byly zpomaleny a po banu Grave Trolla hráči přestanou dávat do sidu tolik graveyard hatu.
A Affinita...
...je prostě Affinita (v jedné ale byla novinka v podobě dvou kusů Spire of Industry).
Nejzajímavější ale je, že jak Infect, tak i Dredge se i po banu dostaly do top16, což značí, že oba decky jsou stále konkurenceschopné. Jako deck, který si nejvíce polepšil díky Fatal Pushi, tu vypadá Esper Control ve draw-and-go stylu, se kterým byl devátý Ryan Hovis.
Celkem byly v top16 k vidění tři nové karty. V Melira Company byl k vidění Fatal Push a navíc i Renegade Railer, což je pěkná value bytost, která zároveň dokáže zreanimovat většinu kombo-kusů. A Fatal Push byl dále přítomen i v Grixis Delverovi (celý playset). Zajímavé je, že v Jundu, který skončil na pátém místě, nebyl ani jeden...
Novinka v podobě dvou stejných formátů ve dvou dnech příliš hráčů neoslovila, a tak se dvojkové klasiky zúčastnilo pouze 68 hráčů, což znamenalo pouhých šest kol základní části a top8.
Oproti Open se tu zadařilo UW Flashi se spirití subtématikou, když se s ním až do finále probojoval Brian Feria. Z vítězství se ale nakonec radoval Daniel Guajardo s BG Aggrem, které bylo částečně zaměřené na energy countery díky Longtusk Cubovi, Bristling Hydře a Glint-Sleeve Siphonerovi.
Z dalších decků, které jsme neviděli na hlavním turnaji, byli v top16 například Colorless Eldrazi, BU Zombies, nebo GR Pummeler.
3. MTGO MOCS Playoff (Modern)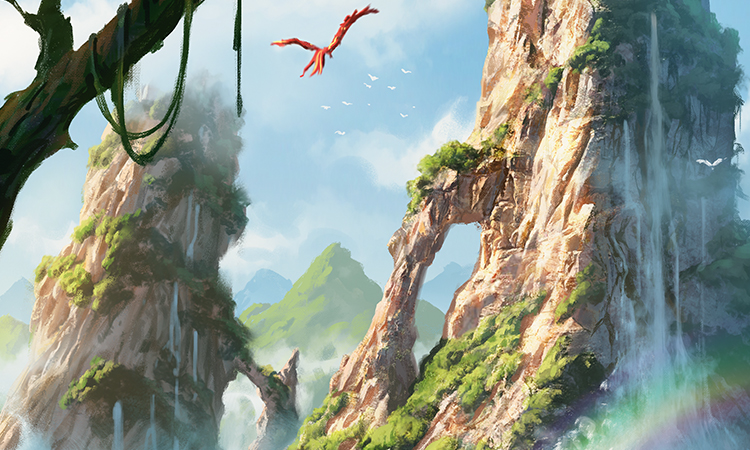 Pokud vám není plně jasný význam těchto zkratek, tak vězte, že se jednalo o prémiový turnaj na magic online, který byl pouze pro kvalifikované hráče. V podstatě je to nejprestižnější turnaj na mtgo, kde se oba finalitsté kvalifikují na Magic Online Championship 2017 a získají pozvánku na Pro Tour.
Na turnaji bylo zajímavé, že se jednalo o formát, který byl specifický pouze pro tento jeden turnaj - na MTGO totiž ještě nebyly k dispozici karty z Aeter Revolt, ale zároveň už tu byl platný nový banlist, takže se nemohla hrát Gitaxian Proba, ani Golgari Grave-Troll.
Navzdory tomu, že nebyl k dispozici Fatal Push, tak na turnaji triumfoval Corey Burkhart se svou srdeční záležitostí v podobě Grixis Controlu, když ve finále porazil Bant Company Steva Rubina. Corey udělal velmi poučné video s komentářem k některým jeho zápasům, které rozhodně stojí za shlédnutí.