Novinky
Flash News #4/2018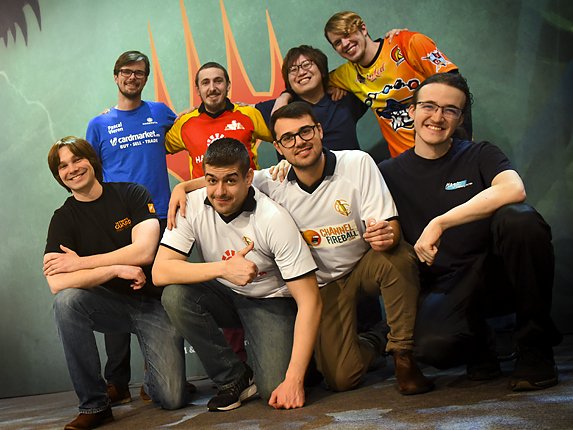 1. PT Rivals of Ixalan (Draft + Modern)
První letošní PT byl velmi specifický, poprvé od PT Oath of the Gatewatch se hrál modern a příznivci MTG se nemohli dočkat, až se místo omšelého standardu dostane na coverage mnohem zajímavější formát.
Na druhou stranu panovaly trochu obavy, aby se na PT neobjevil nějaký deck, který by začal na formátu dominovat, čímž by se přišlo o kouzlo velké rozmanitosti. V minulosti se tak stalo například s Amulet Titanem či Eldrazi. Oba decky bylo nakonec nutné "umravnit" banováním.
PT se konal v Bilbau, což bylo z našeho diváckého pohledu super, protože se coverage po dlouhé době dala sledovat v odpoledních hodinách.
O titul šampiona se přišlo utkat 463 hráčů, mezi kterými bylo sedm zástupců českého magicu - Martin Jůza, Lukáš Blohon, Petr Sochůrek, Ondřej Stráský, Martin Hrycej, Jan Ksandr a Dominik Prošek.
V prvním dni jsme byli svědky velmi překvapivé metagame. Nikdo se totiž nepustil do žádné větší inovace a nejhranější decky byly tři aggra - 5C Humani, Affinita a Boros Burn. Populární byly také další stálice jako Green Tron a Grixis Death's Shadow. Překvapením pro mne bylo velmi málo hráčů Scapeshiftu, který měl předtím dobré výsledky na GP.
Nejhranějších dvacet decků vypadalo takto:
5C Humans - 43 hráčů (9,3%)
Affinity - 37 hráčů (8,0%)
Boros Burn - 34 hráčů (7,3%)
Green Tron - 32 hráčů (6,9%)
Grixis Death's Shadow - 30 hráčů (6,5%)
Eldrazi Tron - 26 hráčů (5,6%)
Jeskai Tempo/Control - 23 hráčů (5,0%)
Gifts Strom - 23 hráčů (5,0%)
UW Control - 23 hráčů (5,0%)
Dredge - 17 hráčů (3,7%)
RG Scapeshift - 16 hráčů (3,4%)
Vizier Company - 14 hráčů (3,0%)
Mardu Pyromancer - 13 hráčů (2,8%)
Traverse Death's Shadow - 13 hráčů (2,8%)
Abzan Midrange - 10 hráčů (2,2%)
BG Midrange - 9 hráčů (1,9%)
Lantern Control - 9 hráčů (1,9%)
Bogles - 8 hráčů (1,7%)
Titan Breach - 6 hráčů (1,3%)
BR Hollow One - 6 hráčů (1,3%)
Zajímavé je, že v minulosti populární decky jako Jund, Merfolci, či Goryo's Vengeance úplně propadly, když je hráli dva, či pouze jeden hráč.
Co se týče konkrétních jmen, tak po prvním dni měl turnaj nejlépe rozehraný nepříliš známý italský hráč, Adriano Moscato s Affinitou. Bez porážky bez také Lucas Berthoud, který měl ovšem jednu remízu. A opět za úspěch vděčil agresivnímu decku, tentokrát to byli 5C Humani.
Našim hráčům se první den příliš nevydařil. Všichni sice postoupili do další fáze turnaje, ale nikdo neměl více, než pět výher (z osmi kol).
Ve druhém dni si 5C Humani udrželi pozici nejhranějšího decku, přičemž měli i slušný conversion rate (67,4%). Z prvních dvaceti decků měly nejvyšší conversion rate různé verze Death's Shadow založené na deliriu v podobě Traverse the Ulvenwald a BR Hollow One, se kterým postoupilo do druhého dne pět z jeho šesti hráčů, což ale zase není tolik směrodatné.
Zde jsou nejúspěšnější decky (z předchozí dvacítky) podle conversion ratu:
Traverse Death's Shadow (84,6%)
BR Hollow One (83,3%)
Eldrazi Tron (76,9%)
Jeskai Tempo/Control (73,9%)
Green Tron (68,8%)
5C Humans (67,4%)
Grixis Death's Shadow (66,7%)
Lantern Control (66,7%)
Affinity (64,9%)
Boros Burn (64,7%)
UW Control (60,9%)
Abzan Midrange (60,0%)
Vizier Company (57,1%)
Gifts Storm (56,5%)
BG Midrange (55,6%)
Mardu Pyromancer (53,8%)
Dredge (52,9%)
Bogles (37,5%)
RG Scapeshift (37,5%)
Titan Breach (33,3%)
Ve druhém dni se nejvíce dařilo Pascalu Vierenovi, což byl jeden že dvou hráčů UR Tempa s Young Pyromancery a Thing in the Ice. Jako první si zajistil postup do top8 už tři kola před koncem.
Tam ho postupně doplnili Ken Yukuhiro (BR Hollow One), Javier Dominguez (5C Humans), Gerry Thompson (Mardu Pyromancer), Reid Duke (Abzan Midrange) a Jean-Emmanuel Depraz (Traverse Death's Shadow).
O poslední dvě místa v top8 se v posledním kole uktali Luis Salvatto (Lantern Control) s Lucasem Berthoudem, Andrea Mengucci (5C Humans) s Makisem Matsoukasem (Affinita) a šanci měla i dvojice Jun Hao Tay (5C Humans) a Jon Finkel (Green Tron).
Nakonec měli nejvíce štěstí Luis Salvatto (ten dokonce v první hře dostal game loss kvůli špatnému odsiboardování v situaci, kdy už byl velmi blízko výhře) a Andrea Mengucci. Pro Jona Finkela nakonec zbylo pouze deváté místo a na rekordní sedmnáctou top8 na PT si zatím bude muset počkat.
V top8 to vypadalo nálsedovně:
Pascal Vieren porazil hladce 3:0 Andreu Mengucciho
Gerry Thompson porazil 3:1 Javiera Domingueze
Ken Yukuhiro porazil 3:2 Reida Duka (v jedné hře se mu na kameře podařilo v prvním kole zahrát dva Hollow Ony)
Luis Salvatto porazil 3:2 Jeana-Emmanuela Depraze
Nejzajímavější hry jsme mohli vidět v top4. Gerry Thompson měl před sidem velmi málo šancí proti UR Pyromancerovi Pascala Vierena, ale v hrách po sidu se mu dařilo daleko lépe a nakonec dokázal otočit na 3:2.
Podobné to bylo i ve druhém semifinále. Ken Yukuhiro první dvě hry hladce prohrál, ale poté začal Luise Salvatta trápit díky Ancient Grudgím a také Grim Lavamancerovi. V rozhodující hře ale Luis Salvatto na poslední chvíli našel Pithing Needle na Lavamancera a porpvé v životě postoupil do finále PT.
Tam to bylo až překvapivě jednostranné. Playset Kolaghan!s Commandů nebyl Garrymu Thompsonovi nic platný a ve třech rychlých hrách Lantern Controlu podlehl. Luis Salvatto tak ve své druhé top8 na PT poprvé získal titul šampiona.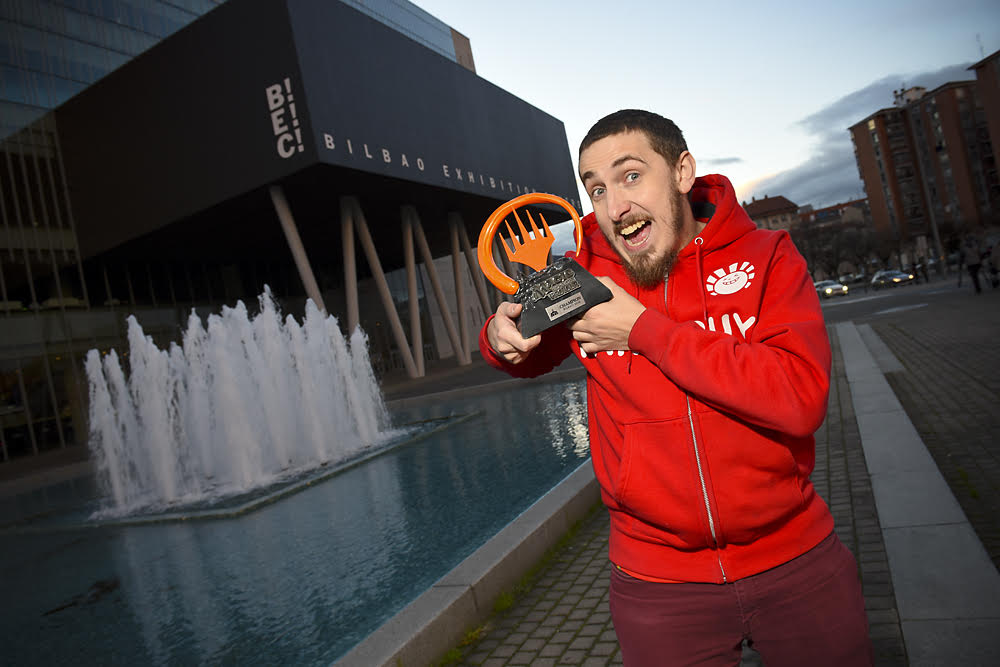 Jistě vás také zajímá, jak se dařilo našim hráčům. Ve druhém dni měli Jan Ksandr a Dominik Prošek skóre 6:2, což jim stačila na pětadvacáte, respektive jednatřicáté místo, což jsou velmi dobré výsledky.
Ondřej Stráský s Martinem Jůzou měli o jednu výhru méně, ale díky horšímu hodnocení se do top64, která získává finanční prémii, nedostali. Zbylo na ně třiasedmdesáté a osmdesáté místo.
Zajímavé je také sledovat průběžné pořadí v soutěži o Draft Mastera a nejlepší tým. Nejlepší PT drafter v probíhající sezóně je zatím suverénně švedský hráč Elias Watsfeld, který v obou PT na draftu uhrál 6:0 a má náskok šesti bodů před dalšími hráči.
V týmové soutěži se díky umístění Reida Duka a Jona Finkela na první místo dostal tým Ultimate Guard (Andrew Cuneo, Reid Duke, Jon Finkel, William Jensen, Paul Rietzl a Owen Turtenwald). Druzí jsou obhájci loňského vítězství, Musashi (Yuuki Ichikawa, Teruya Kakumae, Yuuya Watanabe, Kentaro Yamamoto, Shota Yasooka, a Ken Yukuhiro), kteří zaostávají o tři body.
Nejlepším českým zástupcem v týmové soutěži je Lukáš Blohon, který je stejně jako loni členem týmu Genesis, jemuž aktuálně patří třetí místo.
Na závěr nesmí chybět přehled decků, se kterými hráči dosáhli na skóre 6:4 a lépe. Celkem to bylo šestatřicet různých decků, z nichž byli nejúspěšnější 5C Humani se sedmnácti hráči. Na druhou stranu jsme tu ale mohli vidět i chuťovky jako UW Eldrazi and Taxes, Esper Goryo's Vengeance, RG Eldrazi, či UR Aggro s Kiln Fiendem.
17× 5C Humans
11× Grixis Death's Shadow
10× Affinity
10× Boros Burn
8× Traverse Death's Shadow
8× Eldrazi Tron
6× Gb Tron
5× Mardu Pyromancer
5× UW Control
5× Green Tron
5× Jeskai Tempo
4× Abzan Midrange
4× Lantern Control
4× Gifts Storm
4× BR Hollow One
4× Madcap Moon
3× Grixis Control
3× Dredge
3× RG Scapeshift
3× Abzan Company
2× Bogles
2× Bant Knightfall
2× Ironworks Combo
1× BW Eldrazi
1× UR Pyromancer
1× BW Zombies
1× RG Eldrazi
1× Living End
1× Esper Vengeance
1× UR Prowess
1× Ad Nauseam
1× UW Eldrazi and Taxes
1× BG Midrange
1× Gr Tron
1× RG Breach
1× Jeskai Control
Ještě, než se podíváme na decklisty, tak si zkuste tipnout, co bylo v prvním dni za deset nejhranějších nonland karet.
10. Relic of Progenitus
9. Noble Hierarch
8. Collective Brutality
7. Inquisition of Kozilek
6. Snapcaster Mage
5. Fatal Push
4. Serum Visions
3. Path to Exile
2. Thoughtseize
1. Lightning Bolt
Největším překvapením je pro mne Collective Brutality, která se většinou hraje v mainu v jednom, maximálně ve dvou kusech, avšak jde o jednu z nejlepších sidovek, která proti agresivním deckům dokáže snadno zvrátit celou hru.
Výběr decklistů jsem udělal jako samostatný článek, aby to nebylo příliš nepřehledné. Prohlédnout si je můžete zde.
2. Online PTQ (Standard)
Po poslední sérii banů na standardu se konečně povedlo vytvořit hráčsky zajímavý formát a na návštěvnosti standardových turnajů je to velmi znát. I přesto, že byl PT v jiném formátu, si online PTQ přišlo zahrát 345 hráčů.
Hrálo se devět kol + top8 a hned devětadvacet hráčů dosáhlo na sedm a více výher.
Dva nejúspěšnější decky s docela velkým náskok před zbytekem světa byly Monored Aggro (často s černou splashí pro Scoungery a Disintegraci) a Grixis Control.
Monored celé PTQ vyhrál, když ve finále zvítězil v mirroru Finespoo. V top8 byla také i dvě verze s černou splashí. A k vidění byla i verze s vyšší křivkou (Glorybringer maindeck), která jako pseudo-rampu hrála Captain Lannery Storm. Celkem bylo mezi hráči se skóre 7:2 a lépe deset monoredů a čtyři Rb Aggra.
S Grixisem uhrál nejlepší výsledek adamherby, jenž skončil na třetím místě. Jeho verze se mi hodně líbila, nejhraje příliš mnoho barevně náročných karet (občas bývá v mainu Sweltering Suns a Hour of Devastation) a má playset Contemptů, což je ideální odpověď na všechny nejlepší hrozby na formátu. V top29 byly dohromady čtyři Grixis Controly.
V top8 jsme dálě měli UB Control, updatovanou verzi Bant approache s Hour of Promise, který představil Jim Davis na SCG Open a Grixis Energii, která rychle ztrácí na popularitě (více se hraje kontrol a i tahle verze měla dost blízko ke kontrolu).
Ve zbytku top29 jsme mohli dále vidět zajímavý Grixis Midrange s větším množství planeswalkerů, RG Monstra, Br Aggro, dva UB Midrange, Esper Approach, Esper Gift a alespoň jeden Grixis Energy s Fénixy.
3. MTGO Weekly Challenges (Modern, Legacy, Vintage, Duel Commander, Pauper)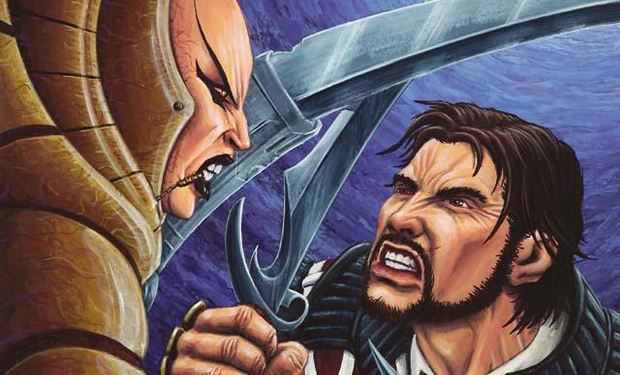 Přehled challengí začneme jako bovykle modernem, kde byla tentokrát opravdu hodně nestandardní top8. Z výhry se radoval HeyyQT s originálním UW Tempem s Geisty a Monastery Mentory.
Poražený deck ve finále byl klasický Green Tron, ale potom už to bylo velmi nestandardní - Blue Tron, Martyr Proc, BR Hollow One a 8-Rack, to nejsou úplně decky, se kterými bychom počítali do top8.
Na dalších místech ale už byly víceméně samé klasiky, pouze s výjimkou zajímavého mixu RG Zoa s Hollow One na patnáctém místě.
Ony klasické decky byly Abzan Midrange, Abzan Company, Madcap Moon, Eldrazi Tron, Gifts Storm, Grixis Death's Shadow, Dredge, Gb Tron a Traverse Death's Shadow.
Legacy žádná velká překvapení nepřinesla. Velmi se dařilo Grixis Delverovi, který měl tři zástupce v top8 a dalších dva v top16. Naproti tomu v top16 nebyly žádné Miracly, Daeth and Taxes, nebo Země, což byly v předchozích týdnech velmi populární decky.
Ve finále jsme viděli, jak BUG Delver porazil Storm (varianta s Buring Wishem). Na dalších místech byl kromě Grixisů také OmniTell, klasický Food Chain s Walking Ballisty a Eldrazi Rampa, kde mě zaujal playset Sorcerous Spyglass, jakožto ochrana před Wastelandou, která zároveň obchází Chalice of the Void (Pithing Needle je v tomto ohledu hoší).
Mimo top8 mne překvapily pouze dvě identické verze BUG Controlu s povícero Jittami v mainu.
Top16 poté zkompletoval Eldrazi Post, Aggro Loam a dvakrát Czech Pile.
Husarský kousek se na vintage povedl hráči s nickem "Ch0B1", který dokázal zvítězil s Arlinn Kord v decku. Pokud vintage alespoň trochu sledujerte, tak jste si asi domysleli, že hrál Oathy. Konkrétně to byla verze se Sylvan Library a Inferno Titany.
Na dalších místech jsme měli White Eldrazi (to jenom podtrhuje triumf Oathů, jelikož tenhle deck má už v mainu Containment Priesty), mix  Mentora/Tezzeratora (s Outcomem), UWR Mentora, Paradoxiacal Tezzerator, další Oathy (ale bez Arlinn), Shopy s Metamorphy a Wurcoilami (verze, která nehraje Ravagery a má v mainu playset Null Rodů) a Dredge.
Mimo top8 bylo nejvíce Paradoxical Outcome decků (hned čtyři - třikrát Tezzerator a jeden mix s Mentorem), ale našel se tam i další Oath, Dredge, UWR Mentor a také klasické Ravager Shopy.
Pokud bych měl v krátkosti shrnout výsledky duel commanderu, tak bych řekl, že Vampýři oplatily Breye porážku z minulého týdne.
Edgar totiž plně obsadil stupně vítězů a ještě měl další dva hráče ve zbytku top16. Naproti tomu Breya po minulém týdnu, kdy hrála mirror ve finále, musela vzít za vděk pouze sedmám a čtrnáctým místem.
Dominance vampýrů mne příliš nepřekvapuje. Kromě toho, že Edgar poskytuje unfair výhodu, tak do decku v posledních dvou edicích vyšlo plno silných karet. V neposlední řadě zároveň má deck možnost hrát broken karty jako Blood Moon a Armageddon, které v podstatě vždy znamenají pro soupeře konec hry.
Z dalších decků byly v top16 dvě Monogreen rampy netradičně s Azusou jako generálem, dva 4C Goodstuffy - s Tymnou a Sidarem, potažmo Thrasiosem a Tymnou, Wildfiry z Keranosem, a pak klasiky jako Kess, Sidisi, Narset a Leovold (midrange verze).
V pauperu se nejvíce dařilo Delver deckům (čtyři v top8), ačkoli pro celkové vítězství si došel Ch1b0 s Teachings Tronem. Po výhře na vintage to byla jeho druhá vyhraná challenge za jeden víkend.
Ze zajímavých decků v top16 bych zmínil zejména Monowhite Heroic, který tam byl dokonce ve dvou, a také BW Control s minikombem Guardian of the Guildpack + Pestilence.
Jinak byly v top16 klasiky jako Elfball, Boros Aggro, GW Hexproof, Monoblack Devotion, či Goblini.
4. Ostatní zajímavé turnaje (Legacy, Modern)
Na závěr nás čeká italský Tarmogeddon a brazilská CLM (Circuito Liga Magic).
Nejprve se podíváme na Tarmogeddon, což je pravidelná italská legacy akce, kde se bez ohledu na počet účastníků vyhrává playset foilových Goyfů.
Letošního ročníku se zúčastnilo čtyřiašedesát hráčů, mezi kterými bylo k vidění čtyřicet různých decků. Suverénně nejhranější byly Miracly s osmi hráči. Druhý Show and Tell měl pouze čtyři hráče a další decky už neměly více, než tři...
Ve finále se utkaly dva "big mana" decky, když Roberto Orciuolo s Forgemaster MUDem porazil Eldrazi Rampu Sauro Neriho. Ve vítězném decku byla dokonce jedna nová karta v podobě The Immortal Sun.
Na dalších místech byl GW Maverick (ani nevím, kdy naposledy jsem viděl pouze GW verzi bez čené splashe), UWR a UW Stoneblade, UR Delver (Stonechaser Mage), UWR Palneswalker Control a RUG Delver (s Hooting Mandrils).
Na modern do Sao Paula přišlo velmi pěkných 191 hráčů a výsledky tu byly naprosto opačné v porovnání s PT.
Zvítězil totiž Matheus Yanagiura s RG Scapeshiftem, což byl na PT deck takřka s nejhoršími výsledky...
I na dalších místech byly decky, které na PT nebyly vůbec populární - Eldrazi and Taxes, GB Elves, či Revolt Zoo.
V top8 dále byla Affinita, Boros Burn, Abzan Company a Monowhite Death and Taxes.
A to je pro dnešek vše. Na viděnou zase u dalšího vydání.
Kumano
Komentáře
Přispívat mohou pouze přihlášení uživatelé. Pokud chcete vložit komentář, přihlaste se ZDE.