Novinky
Flash News Speciál - Standard za poslední rok
1. Kaladesh na standardu, první týden (1-2.10.2016)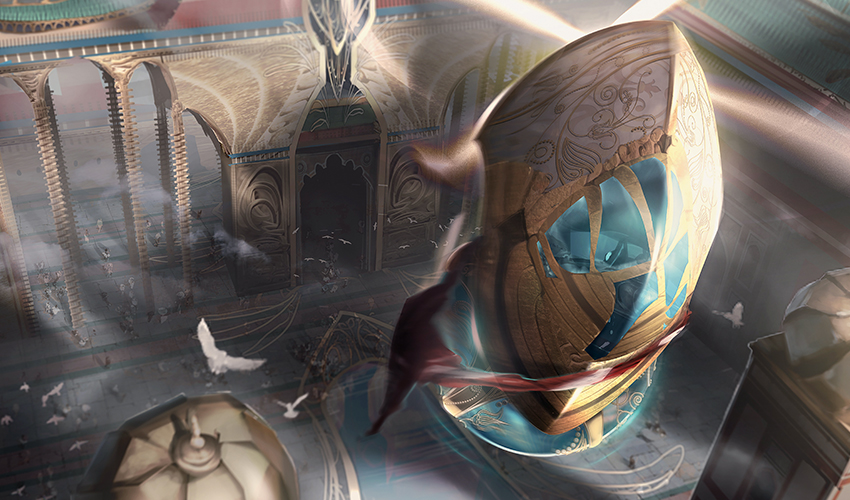 Přijde mi to jako věčnost, co jsem se díval, jak na SCG Open Indianapolis drtí konkurenci (565 hráčů) Chris VanMeter s RW Vehicly, které byly nejúspěšnějším deckem turnaje, když dostaly hned čtyři hráče do top8.
Největším překvapením turnaje byla drtivá dominance doposud nenápadné Smuggler's Coptery, kterou v top8 hráli všichni v playsetu, dokonce i kontrolní BG Delirium.
Druhé překvapení byl deck poraženého finalisty, což byl dost zvláštní Grixis Emerge s kartami jako Perpetual Timepiece, Haunted Dead a Cryptbreaker.
Na turnaji se také objevil zajímavý deck s Aetherworks Marvel, který ale většina hráčů brala pouze jako zajímavé, leč ne příliš dobré rogue brew. Rád bych také poznamenal, že už tenkrát jsem ve Flash navrhoval, že by v decku mohla být docela dobrá Chandra, Flamecaller.
2. PT Kaladesh
Kromě SCG Open se před PT nehrál žádný větší standard, takže nikdo moc netušil, jak bude vypadat metagame. Proto bylo celkem velké překvapení, když se zjistilo, že nejhranější deck prvního dne je celkem suverénně RUG varianta Aetherworks Marvelu.
Deck měl ale poměrně velkou slabinu v kontrolních matchupech, čehož dokonale využili Carlos Romao a Shota Yasooka, kteří si to ve finále rozdali v souboji Torrential Gearhulků. Shotův Grixis nakonec porazil Carlosovo UWR.
Zajímavé je, jak skvěle dokázal Shota předpovědět metagame, když hrál dokonce už v základu Ceremonious Rejection. Tenhle příběh má ale smutný konec - ani jeden z těchto decků se po PT příliš neprosadil, narozdíl na Aetherworks Marvelu...
PT byl pro české hráče spíše zklamáním, nejlepší byl Martin Jůza (na 36. místě), a to hlavně díky 6:0 na draftu. Do peněz se poté dostal už jenom Ondřej Stráský na 48. místě.
Kromě PT se v ten samý týden konalo i online PTQ, kde zvítězil Andrew Tenjum s velmi zvláštním UWR Midrangem.
3. Standard s Kaladeshem, týden třetí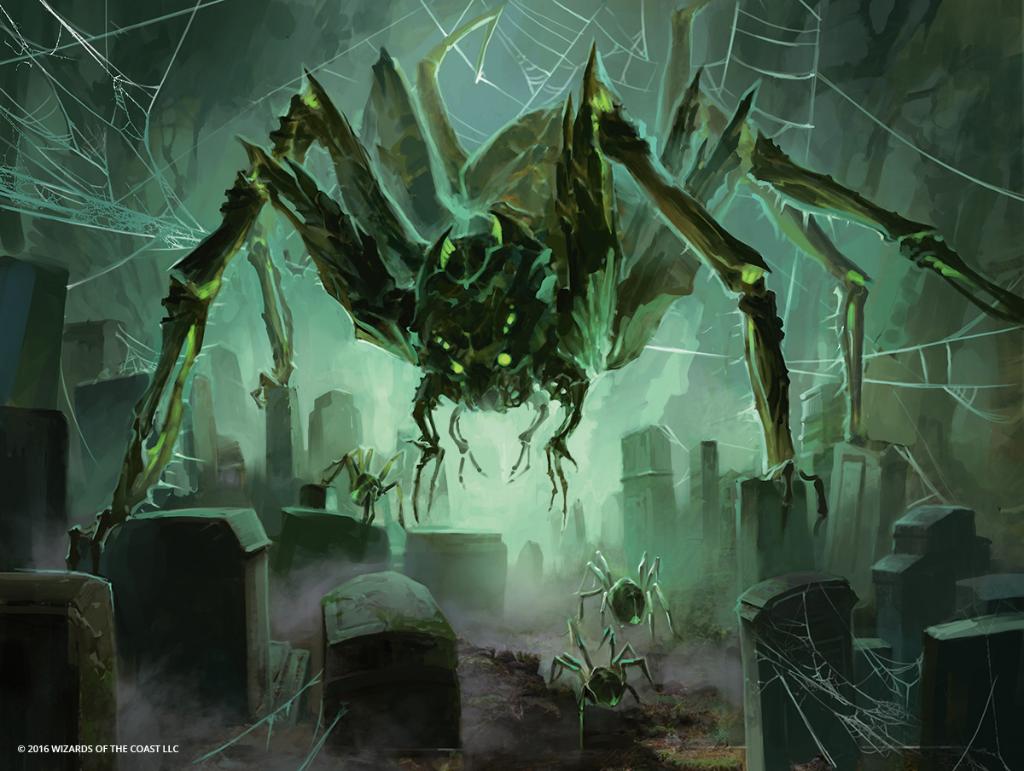 Týden po PT se velmi změnila metagame. Začaly dominovat decky mající dobrý matchup s Marvelem. V tom nejvíce exceloval UW Flash, což byl mimochodem deck s nejlepším winratem z PT.
V tomto týdnu byly čtyři zajímavé dvojkové eventy:
GP Kuala Lumpur, kde v konkurenci 769 hráčů zvítězil Fumiyo Matsumoto s Mardu Vehicly, které splashovaly modrou na Ceremonious Rejection v sidu
GP Providence s 1 180 hráči, kde zvítězil Yichen Wang, když v mirroru BG Deliria porazil Setha Manfielda
na SCG Milwaukee se standard hrál pouze jako sideevent, ze 125 hráčů se nejvíce dařilo Bradu Carpenterovi s UW Flashem
Online monthly MOCS, kde v konkurenci 76 hráčů zvítězil Lukáš Blohon s BG Deliriem
4. Standard s Kaladeshem, týden čtvrtý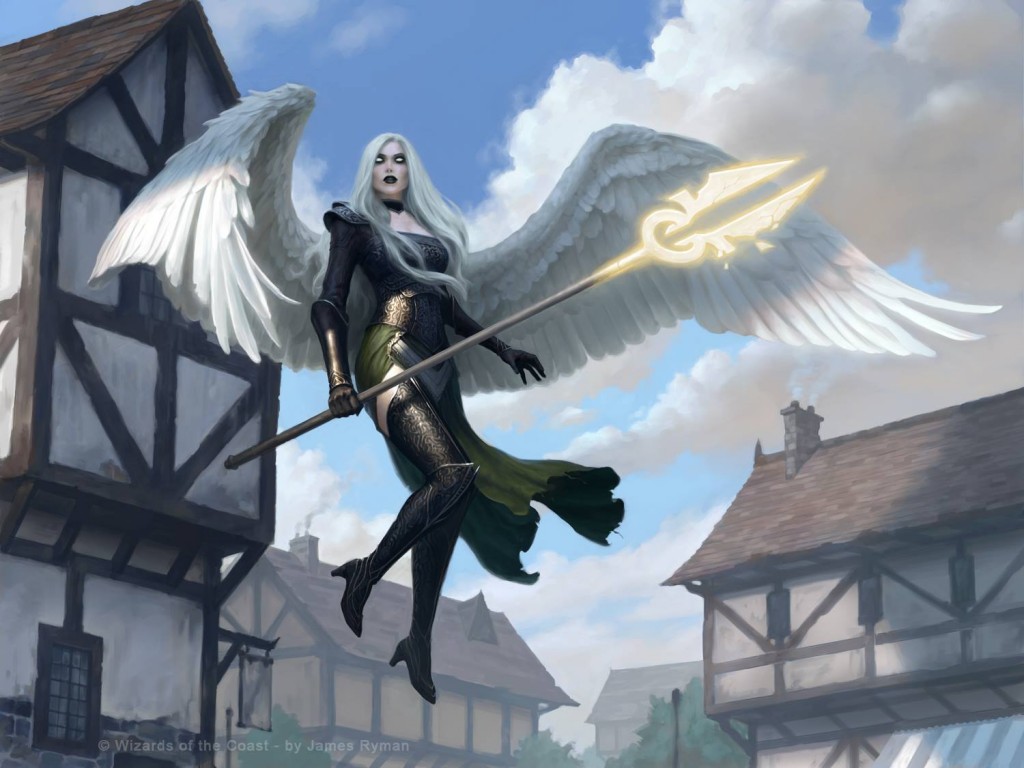 V tomhle týdnu se celý formát smrsknul na tři decky - UW Flash, BG Delirium a Mardu Vehicly.
Vrcholem týdne byla dvojice GP - Varšava (1 112 hráčů) a Santiago (756 hráčů). Ve Varšavě zvítězil Gabrielius Kaklauskus s UW Flashem a v Santiagu John Chavarría taktéž s UW Flashem, když ve finále porazil zajímavé brew ve formě UR Tempa s Fevered Vizemi.
Varšava byla extrémně úspěšná pro naše hráče. Zbyšek Panchartek si připsal svou první GP top8 s BG Deliriem a v top64 jsme měli ještě dalších šest hráčů!
5. GP Pauza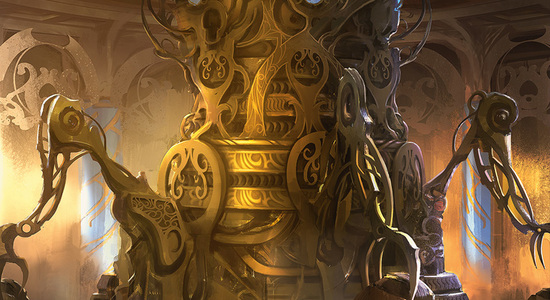 V následujících týdnech nebyl standard součástí GP okruhu a hrál se pouze v rámci SCG (2× sideevent, jednou hlavní turnaj Open) a na MTGO.
Na SCG si mezi sebou tři výhry rozdělili tři nejlepší decky na formátu - nejprve triumfoval Reid Duke s Vehicly, poté Jack Kiefer s UW Flashem a nakonec Brad Nelson s BG Deliriem, který triumfoval v Knoxville v konkurenci 479 hráčů.
Z online turnajů byly nejzajímavější Standard Champs, kde v konkurenci 130 hráčů zvítězil Jaberwocki s netradiční verzí Aetherworks Marvel, která byla v RG barvách a hrála více midrange karet jako Chandra, Worldbreaker, nebo Ishkanah.
6. Návrat na GP okruh & SCG Invitational
Vrcholem listopadu byl WMC, kde byl ovšem hlavním formátem modern. Další příležitost, jak sledovat nekonečné souboje mezi UW Flashem a BG Deliriem, se tak naskytla až začátkem prosince, kdy se konalo GP Madrid (1 450 hráčů), GP Denver (1 567 hráčů), SCG Invitational (431 hráčů) a SCG Open (335 hráčů).
Tyhle turnaje nakonec nebyly tak fádní, jelikož hned ve třech destinacích si hráči s dvojicí dominantních decků dokázali poradit.
V Madridu zvítězil Carmine D'Aniello s RG Marvelem, když ve finále porazil méně obvyklý deck v podání BR Aggro s madness tématikou.
GP Denver se stalo kořistí Matta Severy, který hrál Mardu Vehicly s modrou v sidu. Na turnaji se také objevil zvláštní deck v podobě UW Panharmoniconu, se kterým Seth Manfield dokonce uhrál top8. Byl to ale první a zároveň poslední turnaj, kde se deck prosadil.
SCG Invitational se neslo v duchu nadvlády RG Aetherworks Marvelu. Nejlepší strategie na mirror bylo splashovat Nahiri, která fungovala jako extra Marvel a zároveň mohla po aktivaci exilnout soupeřův. Další techovka byla Sigarda, Heron's Grace, která znemožňovala soupeři ukrást kolo pomocí Emrakul.
Ve finále to v mirroru lépe "vytáčel" Jacob Baugh, který porazil Bena Friedmana.
Další den si na Open alespoň s Marvely poradil Brennan DeCandio, když zvítězil s klasickou verzí BG Deliria.
7. Okurková sezóna
Následovaly vánoce a GP pauza před vydáním Aether Revoltu. Jediný zajímavý turnaj, na kterém se hrál standard, bylo SCG Players Championship. Ze šestnácti hráčů tam šest hrálo různé varianty Aetherworks Marvel, dva UW Flash a dva agresivní verzi BG Deliria.
Ve finále se nakonec na standard nedostalo, jelikož se hrálo na dvě vítězné v pořadí formátů legacy, modern a standard. Joe Lossett v něm hladce porazil Caleba Scherera. Zajímavé je, že ve dvojkové části turnaje hrál RG Pummelera s modrou splashí v sidu.
8. První turnaje s Aether Revoltem
S releasem Aether Revoltu se RnD rozhodlo řešit problémy s extrémně opresivními kartami jako Emrakul, the Promised End a Smuggler's Copter, takže jsme se poprvé po téměř šesti letech dočkali dvojkového banu. Ke dvojici zmíněných karet se přidal ještě Reflector Mage, který vypadal velmi dobře v kombinaci s nově vydaným Felidar Guardianem.
První velký turnaj s novou edicí bylo SCG Open Columbus, kterého se zúčastnilo 604 hráčů.
Ve finále se tu utkaly dva decky založené na kombinaci dvou nových karet - Winding Constrictor + Walking Ballista. Brennan DeCandio s kontrolnější verzí decku porazil Steva Dykmana s agresivnější verzí decku.
Hlavní ponaučení z turnaje ale bylo, že kombo Saheeli Rai + Felidar Guardian je opravdu dobré - různé verze decku byly suverénně nejhranějším archetypem turnaje se 22 hráči v top64.
Zajímavé je, že v prvním týdnu byl velmi populární GW Midrange, což byl druhý nejhranější deck po Saheeli kombu. Přitom se v dalších týdnech nijak výrazně neprosadil...
O týden se později se hrálo další SCG Open, tentokráte v Richmondu, kam si přišlo zahrát 428 hráčů.
Turnaj zcela ovládly dva decky - různé verze BG s Winding Constrictorem a Walking Ballistou a UWR Control se Saheeli kombem. Třiadvacet míst v top32 hovoří za vše.
Z vítězství se radoval Dylan Donegan právě s Jeskai Saheeli.
9. PT Aether Revolt
Na PT očividně nebyl Jeskai dobrou volbou, jelikož na něj byli všichni velmi dobře připraveni a jeho výkon v prvním dni byl opravdu žalostný.
Jako nejlepší recept vypadala agrese kombinovaná s disrupcí, což šlo nejlépe BG Aggru a zejména Mardu Vehiclům, které na turnaji udělaly velký comeback.
Ve druhém dni jsme na feature matchi viděli Vehicly snad v každém kole a nakonec skončily se šesti hráči v top8. Jako mistr mirrorů se ukázal brazilský Lucas Berthaud, který se svou verzí Mardu Vehiclů uhrál perfektních 12:0!
Pro nás ale bylo mnohem zajímavější, že oba non-vehicle decky v top8 patřily českým hráčům. Velký krok do hall of fame tu udělal Martin Jůza, když se do top8 dostal s vlastním brew v podobě Jund Aggra, a svoji premiérovou top8 si hned ve své první sezóně mezi profesionály připsal Jan Ksand, který hrál BG Aggro. Oba sice vypadli hned ve čřvrtfinále, ale i tak se jednalo o fantastický úspěch.
Skvělé výsledky české výpravy ještě podtrhli umístěním ve čtvrté desítce Martin Hrycej a Lukáš Blohon.
10. První GP s Aether Revoltem
Týden po PT dominovaly různé verze BG Constrictora - Ryan Hare s ní v konkurenci 1 333 hráčů zvítězil v Pittsburgu, a na Online MOCS, kterých se zúčastnilo 181 hráčů, obsadily dokonce prvních šest míst.
11. Další turnaje s Aether Revoltem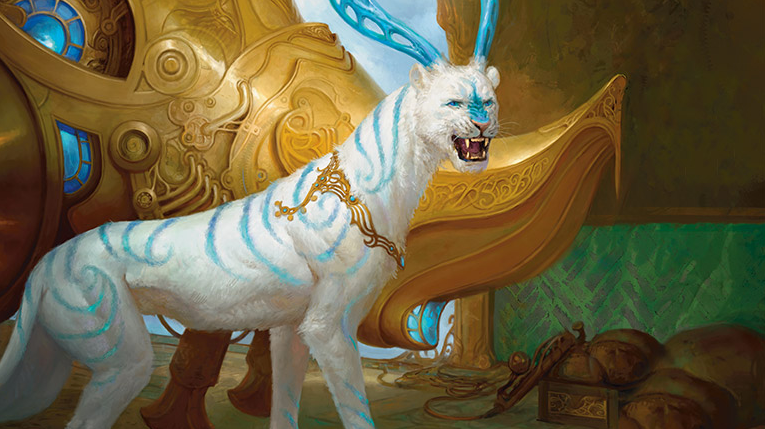 V dalších týdnech nastaly hotové dvojkové orgie - na programu byly tři SCG standard klasiky, pětice GP, MTGO Championship, nebo RPTQ Amonkhet.
Všechno začalo v Baltimoru, kde se hrálo týmové SCG Open a dvojková klasika. V týmovém Open se znovu nejlépe dařilo BG Deliriu, které hrál i vítězný tým (Ben Stark, Sam Pardee & Matt Nass).
Zajímavější to bylo v klasice, kde se z vítězství radoval poměrně atypický deck, který zkombinoval Saheeli kombo s Aetherwoks Marvelem. Stejný deck navíc zopakoval výhru i o týden později.
Nová metagame se začala formovat na onlinu, kde 4C Saheeli kombo začalo z metagame vytlačovat BG. Krok s ním nejlépe držely Mardu Vehicly.
Jako nejlepší techovka proti 4C Saheeli se ukázal Walking Ballista, který zabraňoval kombo killu, díky čemuž ho začali hráči zkoušet i ve Vehiclech. Na GP Utrecht (1 232 hráčů) s touhle verzí zvítězil Samuel Vuillot.
První týden v březnu se v sídle WoTC konalo MTGO mistrovství, do kterého se kvalifikoval i náš Lukáš Blohon. Turnaj byl ve znamení nekonečných soubojů 4C Saheeli a Mardu Vehiclů.
Lukáš se tu dočkal dobrého úspěchu, když se se 4C Saheeli dostal až do finále, kde ale nakonec nestačil na Joshe Utter-Leytona s Vehicly.
Obdobnou situaci jsme mohli sledovat i na RPTQ, kde 4C Saheeli a Vehicly tvořily zhruba 60% ze všech dcků, se kterými se hráči kvalifikovali na PT.
Bylo jasné, že standard je ve slepé uličce, ze které ho může dostat jenom nadcházející edice, nebo další banování...
Příznivci českého magicu se alespoň mohli radovat z toho, že další týden zvítězil Petr Sochůrek na GP Barcelona (1 262 hráčů) se 4C Saheeli. Stejný deck hrál i vítěz souběžně hraného GP New Jersey (1 627 hráčů), Corey Baumeister.
Standardovou sezónu zakončila další dvojice GP. První bylo v Porto Alegre (576 hráčů), kde dominanci dvou decků konečně prolomil Victor Fernando Silva s RUG Controlem postaveným kolem Dynavolt Tower. Ve finále mu pomohl aggro plán v sidu s Longtusk Cuby.
Druhé GP bylo v japosnské Shizuoce, kam si přišlo zahrát 2 717 hráčů, což byla rekordní účast na dvojkovém turnaji v posledním roce. Zvítězil tu domácí Ryohei Kirino s Mardu Vehicly, ve kterých měl v sideboardu velký midrange package s planeswalkery.
12. Pauza před PT Amonkhet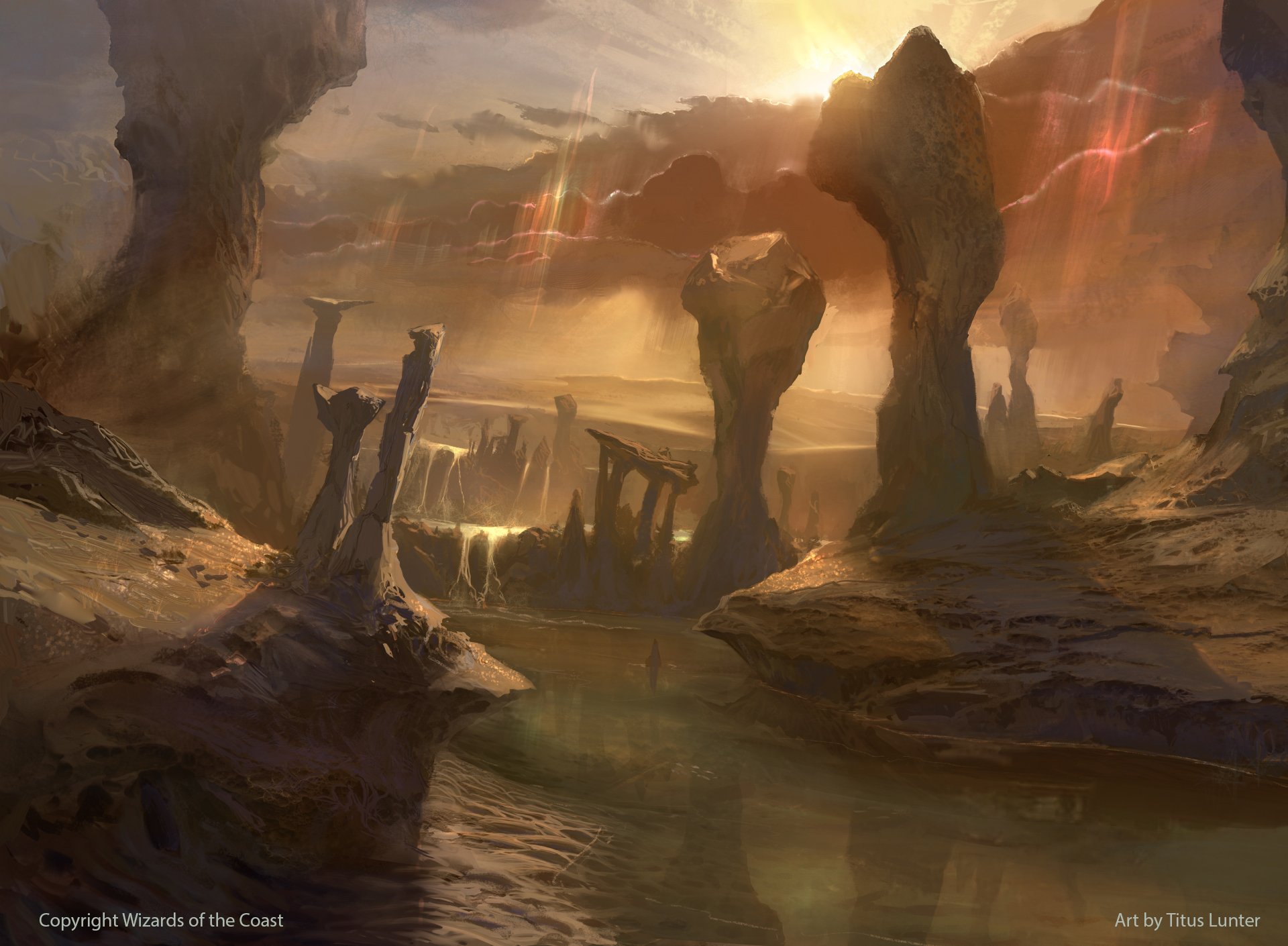 Po poslední rundě GP následovala téměř měsíc dlouhá přestávka, kterou vyplnilo pouze SCG Open Atlanta.
V týdnu před turnajem se stala poměrně málo vídaná věc - byl vydán update k banlist announcementu, ve kterém původně nebyly oznámeny žádné změny na standardu. V updatu jsme se nakonec ale dočkali dalšího banu - RnD se rozhodlo, že Saheeli kombo je příliš opresivní a rozhodlo se dodatečně zabanovat Felidar Guardiana.
To tak náhle otevřelo dveře Mardu Vehiclům, které byly rázem velkým favoritem pro SCG Open a potažmo i PT Amonkhet.
V Atlantě se předpoklady naplnily, když byly mezi 505 hráči nejúspěšnějším deckem zcela jednoznačně Mardu Vehicly, které měly pět hráčů v top8 a také celkové vítězství díky Andrew Jessupovi.
Comeback zažilo také BG Delirium, které bylo jediným deckem, jenž držel krok s Vehicly.
Zklamáním naopak byly výsledky Zombie decků, které s Amonkhetem dostaly novou jiskru, ale i přesto se si nimi pouze dva hráči dostali do top32.
Nové metagame také využili piloti extrémně agresiních strategií a v top8 jsme mohli vidět WR Humany a také dost zvláštní Monoblack Aggro, které využívalo dvojici nových karet - Bone Picker a Never//Return. Jak už to ale tak bývá, pro oba decky tohle byl jediný úspěch v celé dvojkové sezóně...
13. PT Amonkhet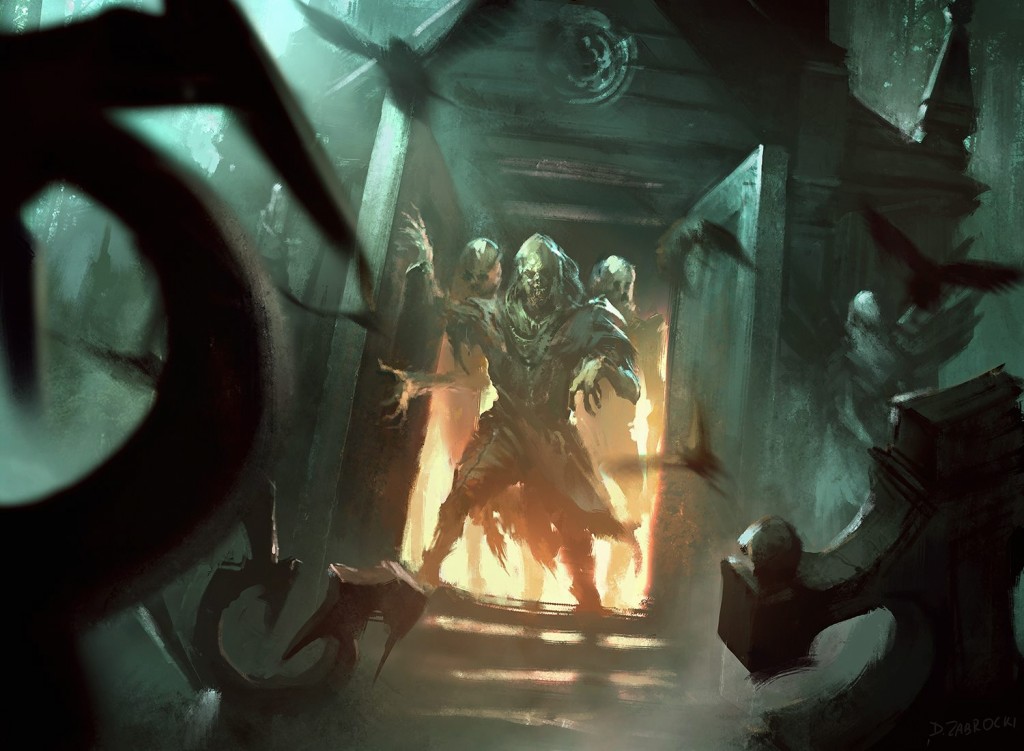 Základem pro úspěch na PT Amonkhet byl dobrý matchup s Vehicly, což se týkalo zejména dvou decků, se kterými se před turnajem zase tolik nepočítalo - Monoblack Zombies a RUG Aetherworks Marvel.
Oba decky byly na turnaji tak dominantní, že nakonec zabraly hned sedm míst v top8. Jako jediný prolomil jejich nadvládu Ken Yukuhiro s hodně agresivním BG.
Ve finále se utkali dva velikáni - Yuuya Watanabe s Marvelem a Gerry Thompson se Zombáky. Po velmi svižných čtyřech hrách se ze svého druhého vítězství na PT radoval Gerry Thompson.
A ačkoli Zombies sice vyhrály tuhle bitvu, tak rozhodně ne válku, která se rozpoutala hned o týden poté...
Našim hráčům se na turnaji příliš nevedlo, do top64 se vešel s odřenýma ušima pouze Martin Jůza, který skončil šedesátý.
14. Dominance Aetherworks Marvelu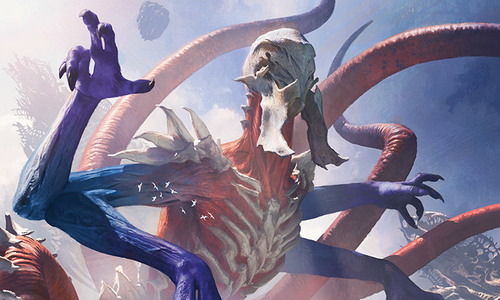 Týden po PT se konala čtveřice velkých dvojkových turnajů - GP Montreal (848 hráčů), GP Santiago (748 hráčů), SCG Classic Louisville (111 hráčů) a Online Quarterly MOCS (137 hráčů).
Na všech čtyřech turnajích triumfoval stejný deck - RUG Aetherworks Marvel, jehož úspěch zapříčinil zejména tech z PT v podobě Chandry Flamecaller, která naprosto zvrátila matchup proti Monoblack Zombies, po kterých týden po výhře na PT neštěkl ani pes.
Dominance Marvelu byla tak drtivá, že například v Montrealu byl po prvním dni mezi 7:2 hráči čtyřikrát populárnější než druhý nejhranější deck (Mardu Vehicly)...
15. Aetherworks Marvel: Public Enemy No.1
Dva týdny poté se konala trojice GP, kde se spousta hráčů rozhodla svůj deck radikálně upravit jenom proto, aby vylepšili svůj matchup proti Marvelu. Mohli jsme tak vidět Spell Quellery ve Vehiclech, playset Dissenter's Deliverancí v BG Aggru, nebo maindeck Summary Dismissal v kontrolech.
Jako dobrý způsob, jak potrápit Marvel, se zdál i RUG Energy Midrange, který týden před trojcí těchto GP zvítězil na SCG Classic a Online PTQ.
Jako první se dohrálo GP Manila, kde bylo 756 hráčů. Největší úspěch tam měly UWx Tempo decky se Spell Quellery a Gideonem, které měly dobrý matchup s Marvelem. Ve finále porazil Ryoichi Tamada s UW Flashem Esper Vehicly, který pilotoval Qi Wentao.
Prolomit nadvládu RUG Marvelu se podařilo i v Amsterodamu (1 168 hráčů), kde k radosti všech českých hráčů triumfoval Lukáš Blohon s agresivní verzí BG Deliria, když ve finále porazil UR Control Banjamina Lufta.
Uhájit nejvyšší příčku se Marvelu podařilo alespoň v Omaze (841 hráčů), kde nikdo nedokázal zastavit Brada Nelsona, který hrál vlastní tech s Ulvenwald Hydrou a Shrine of the Forsaken Gods.
Kromě toho se hrály i dva větší turnaje na onlinu (112 a 79 hráčů), kde triumfovaly 4C Vehicly s BG Aggro.
16. Konec Amonkhet sezóny
V dalším průběhu amonkhetové sezóny bylo nejzajímavější událostí jedno z prvních využití extra B&R list updatu, které se koná vždy cca. měsíc a půl po PT. V polovině června jsme se tak konečně definitivně rozloučili s poslední z opresivních standardových karet a mohli jsme tak konečně doufat v PT s rozmanitou top8.
Až do PT se už nekonalo žádné dvojkové GP, jelikož se střídalo pouze limited s modernem.
Největší dvojkový turnaj v tomto období bylo SCG Invitational, kde byl ale standard pouze doplňkový formát k hlavnímu modernu. Vedle toho se konala ještě dvakrát SCG Klasika (jedna byla ještě před banem Marvelu), online Amonkhet Champs a Hareruya Season Masters.
Na SCG Invitational měl poměrně dobrý úspěch novinkový deck v podobě WU Midrange s Oketra's Monumentem. Vítěz ale hrál něco zcela jiného - vlastní verzi Metalwork Colossuse.
Dvojici SCG Classic ovládli Brad Carpenter se 4C Vehicly (to bylo před banem Marvelu) a Jadine Klomparens s BG Aggrem, když ve finále porazila zajímavé RUG Delirium s Elder-Deep Fiendy.
Podobný deck shodou okolností zvítězil i na Hareruya Season Masters v rukou zkušeného Kenty Harane.
Zbývá nám ještě Amonkhet Champs, kde zvítězil Miguel Caster s Mardu Vehicly, které byly v podstatě RW se splashí pro Fatal Push a Disintegrace. Ve finále porazil RUG Energy Midrange.
17. SCG Open Cicinnati & PT Hour of Devastation