Novinky
Decklist Duel Decks: Blessed vs Cursed

Balíček Blessed
Nové karty z edice Shadows over Innistrad: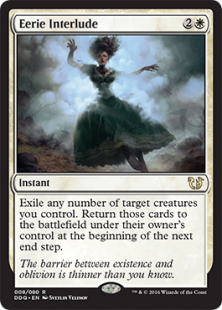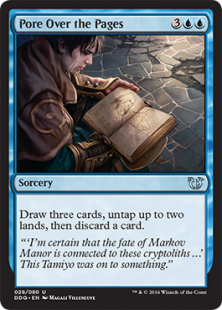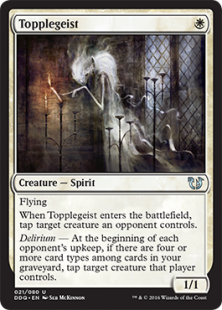 Balíček Cursed
Nové karty z edice Shadows over Innistrad: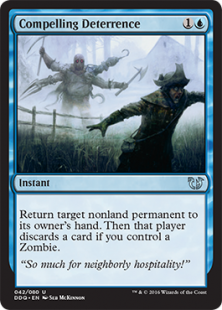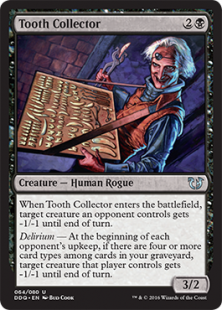 Nový Duel Decks: Blessed vs. Cursed si můžete předobjednat zde a podpoříte tak server CMUS.cz.
Komentáře
Mimo Innistrad bloku tam není vůbec nic. Doba, kdy duel decky za něco stály, je tatam.
0 hlasů
Tak pro lidi, co se zmlsali Remandy či Demonikáčem, určitě. Primárním účelem DD nikdy nebývalo reprintovat drahé kusovky... Možná budeme mít v budoucnu více štěstí u DD, které nebudou uvádět nějaký "Return" blok...
0 hlasů
Neříkám, že tam za každou cenu musí být zlato, protože pak by to buď a) stálo 800 b) vůbec nebylo.

Ale tohle je nuda. Blessed vs Cursed...spíš Innistrad vs Innistrad aneb Inner Struggle.
0 hlasů
Na druhou stranu sami řekli, že DD budou sloužit jako tematická ochutnávka následujících bloků. To tyhle splňují, když následuje návrat na Innistrad. Zendikar vs. Eldrazi bylo to samé, byly tam jen 4 karty, co nebyly z původního Zendikaru/RoE nebo BFZ. Věřím, že další DD už takové nebudou (pokud tedy nebude třetí návrat v řadě...) Jinak podle prvních naproxovaných her je to prý fajn :-)
0 hlasů
Mně přijdou DD super, hrajeme s nima s manželkou. Výhoda je, že jsou poměrně dobře vyvážené, většinou zábavné a člověk si zahraje i méně obvyklé karty. Navíc je to prostě připravené na hru, v podstatě stolní hra pro dva. Je tedy pravda, že třeba Knights vs. Dragons jsem po pár hrách dost překopal, protože mi přišly takové málo flavorové. Ale zase teď mám problém, že draci za knechty trochuzaostávají...;-)
1 hlas
Přispívat mohou pouze přihlášení uživatelé. Pokud chcete vložit komentář, přihlaste se ZDE.