Novinky
Delayed News #17/2018
1. PT "25 Anniversary" (Team Constructed)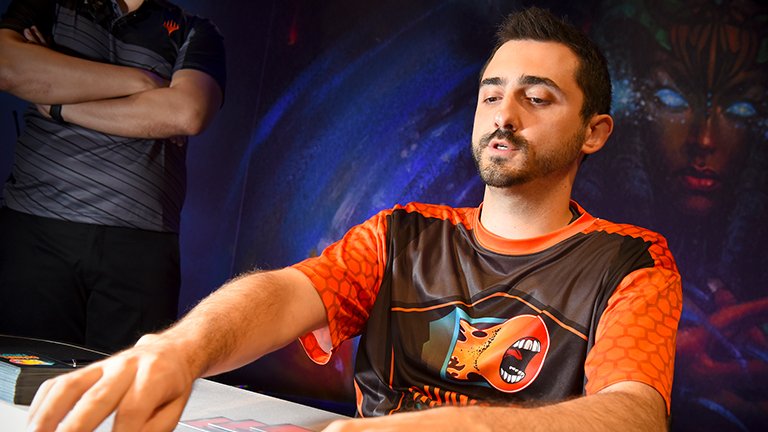 Začátkem srpna se uskutečnil dlouho očekávaný týmový PT. Tolik očekávaný byl například proto, že šance si zahrát ve trojci nalákala takové hráče, jako třeba Brian Kibler, či Standa Cifka, aby si po letech opět zahráli magic na nejvyšší úrovni.
Nebo třeba proto, že se po X letech vrátila legacy na PT (co si pamatuji, tak naposledy se hrála na podobné úrovni na týmovém MS 2011). V neposlední řadě je určitě plus pro diváky, že se celou dobu hraje jenom constructed. Mnohem radši se podívám na legačku, než na draft M19 :)
Tohle všechno dohromady vygradovalo zatím největší účastí v historii PT, když si přišlo zahrát 489 hráčů (tj. 163 týmů)!
To samozřejmě znamenalo i obrovskou konkurenci, vždyť do play-off mohly postoupit pouze čtyři týmy...
Pro český magic se turnaj vyvíjel skvěle, po prvním hracím dni byl pouze jeden tým se stoprocentním bodovým ziskem, což byla hvězdná trojice z ChannelFireballu - Ben Stark, Josh Utter-Leyton a Martin Jůza! Pro Martina to byla skvělá šance, jak konečně dosáhnout na premiérové vítězství na PT.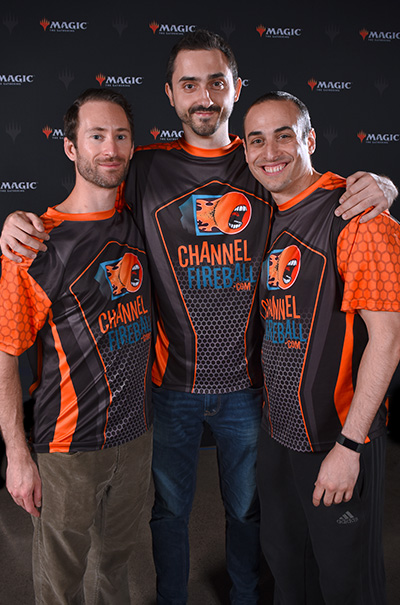 Ve druhém dni ale byla situace velmi vyrovnaná a o postup do top4 se bojovalo až do posledního kola, což bylo další specifikum tohoto turnaje. Napamatuji si, že bychom na takto prestižním turnaji neměli před posledním kolem nikoho s jistým postupem do finálové top8/top4.
Martinův tým nakonec do top4 postoupil, když v souboji o všechno porazil trojici Jacob Wilson, Mattia Rizzi a Shahar Shanhar.
V top4 je doplnily trojice Gregory Orange, Ben Hull & Allen Wu (Hotsauce Games), Marcio Carvalho, Thiago Saporito & Carlos Romao (Hareruya Latin) a také překvapení turnaje, belgická trojice Christophe Gregoir, Branco Neirynck a Thomas Van Der Paelt.
Výčet decků v top4 byl následující:
RB Aggro + Ironworks Combo + UB Death's Shadow (Team CFB)
UW Control + Hollow One + Death and Taxes (Hotsauce)
RB Aggro + Humans + Death and Taxes (Hareruya Latin)
UW Gift + Humans + Colorless Eldrazi
V prvním semifinále nejprve celkem rychle zvítězila trojice z týmu hotsauce Games nad belgickými hráči. Naproti tomu, ve druhém semifinále se válčilo až do poslední možné chvíle, když se souboj mezi Death and Taxes Marcia Carvalha a UB Death's Shadow Joshe Utter-Leytona protáhl až do páté hry, kde po lítém boji zvítězil Josh - Palace Jailer umí nadělat pěknou paseku, i když je ve hře dvakrát Dread of Night .
Finálový souboj bohužel nejprve nabídl celkem hladkou prohru RB Aggra Martina Jůzy proti UW Controlu Gregoryho Orange (v poslední hře to Gregorymu přišlo zcela ideálně a Martin byl prakticky bez šance). Zajímavé je, že Greg byl jediný v top64, kdo hrál tuhle klasickou verzi UW Controlu (tj. verze s Teferim, jakožto hlavní winkondicí).
Poté jsme sledovali dramatický souboj mezi Hollow One Bena Hulla a Ironwork kombem Bena Starka (vůbec poprvé v životě jsem fandil někomu s Ironworky). Za stavu 2:1 pro Bena Hulla musel Ben Stark bojovat proti Leyline of the Void. Měl proti ni sice dobrý plán B v podobě Sai, ale díky mírnému mana floodu nakonec tenhle plán nezafungoval. Týmovými šampiony se tak stali Gregory Orange, Ben Hull a Allen Wu!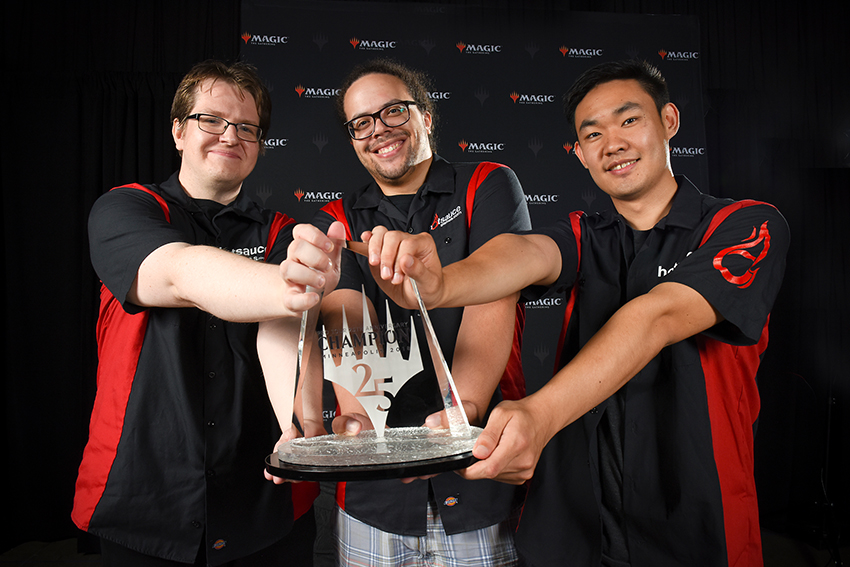 Martin Jůza se tak ani ve své čtvrté top8 na PT celkového triumfu nedočkal. Druhé místo je ale i tak fantastický výsledek (a také Martinův nejlepší - předtím vždy prohrál ve čtvrtfinále)!
Turnaje se samozřejmě účastnili i další čeští hráči, ale díky tomu, že v coverage nejsou zmíněny národnosti, se ve výsledcích dost špatně hledají.
V první stovce se mi každopádně podařilo odhalit Petra Sochůrka (52. místo), Martina Hryceje (67. místo), Lukáše Blohona (76. místo), Ondřeje Stráského (78. místo) a Standu Cifku (97. místo). Pokud jsem ve výsledcích někoho přehlédl, tak se tímto omlouvám (případně můžete doplnit v komentářích).
Podíváme se samozřejmě i na jednotlivé formáty. Z turnaje byly zveřejněny úplně všechny decklisty, ale takový nadšenec zase nejsem... Prošel jsem ale všechny decklisty první čtyřiašedesáti týmů.
Standard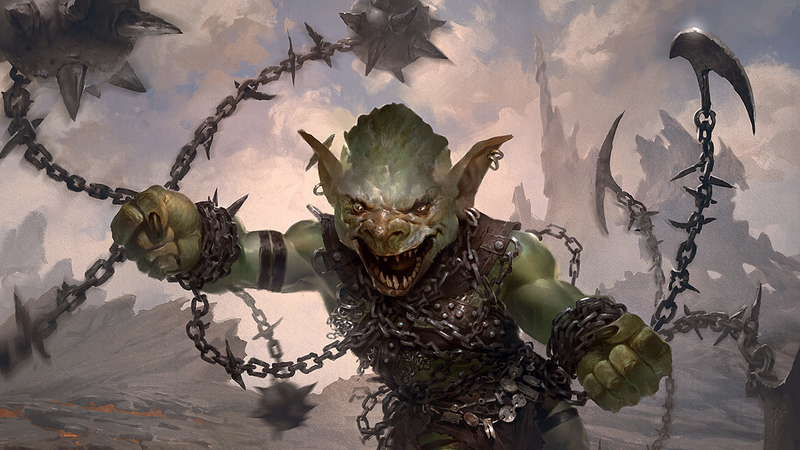 Nejfádnější byl standard, kde s postupujícím časem stále více a více dominuje RB Aggro. Druhý nejhranější deck bylo Gx Aggro, které ale mělo pouze třetinové zastoupení v porovnání s RBčkem...
Za mírné překvapení se dal označit asi jenom Bant "Turbo Fog", což je control s planeswalkery, který se snaží neustále dokola hrát Nexus of Fate. A novinkou také bylo, že preferovanou kontrolní strategií se stal Esper spolehající na spot removal v kombinaci s celým playsetem Torrential Gearhulků.
30× RB Aggro
6× Gb Aggro
5× Turbo Fog
4× Esper Control
3× Monored Aggro
2× Monogreen Aggro
2× Grixis Midrange
2× Monoblue Reservior
1× UW Control
1× UW Gift
1× Grixis Chainwhirler
1× UB Midrange
1× Gu Aggro
1× UW Approach
1× BG Constrictor
1× Grixis Dragons
Modern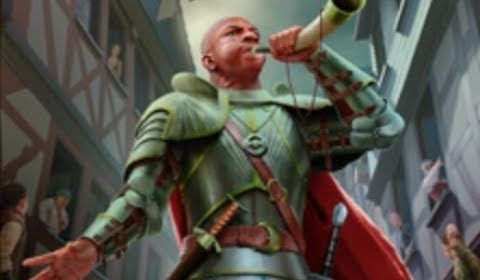 Modern byl překvapivě do velké míry ovlivněn novými kartami z M19. Mezi nejhranější decky patřili Humani, Ironworks Combo, či Bridgevine, což jsou všechno decky, které z menší či větší míry ovlivnil Core Set 2019.
Zcela nejhranějším deckem byli Humani, na čemž má jistě velký podíl Militia Bugler, který decku dodal potřebnou karetní výhodu do late game. Ironworky pak nezřídka využívaly Sai jakožto alternativní winkondici po sidu. A Bridgevine, což bylo největší překvapení turnaje, co se modernu týče, by dokonce bez M19 vůbec nevzniklo. Jedna z klíčových karet v decku, je totiž Stitcher's Supplier. Deck ještě nemá úplně ustálenou "stock" verzi, nicméně nejlepší výsledek měl s deckem Jacob Nagro, jenž hrál verzi s Greater Gargadonem.
Metagame byla kalsicky velmi rozmanitá s dvaceti různými decky v top64:
12× 5C Humans
8× Ironworks Combo
7× Green Tron
6× UW Control
6× Bridgevine
3× Hollow One
3× Bant Spirits
3× Gifts Storm
2× Dredge
2× Jeskai Control
2× Boros Burn
2× Grixis Death's Shadow
1× Bant Company
1× Amulet Titan
1× Affinity
1× URw Moon
1× RG Scapeshift
1× Bogles
1× Traverse Abzan
1× Mardu Pyromancer
Legacy
Podobně rozmanitá jako modern byla i legacy, kde ale bylo na předních příčkách k vidění daleko více překvapivých decků - tipovali byste, že Eldrazi a UB Death's Shadow budou mezi pěti nejhranějšími decky?
U Eldrazi se to asi dalo trochu očekávat, jelikož patří mezi Chalice decky, které jdou v podstatě s úspěchem hrát i bez větší znalosti fieldu... Naproti tomu UB Death's Shadow bylo asi největší překvapení v legacy části turnaje. Hrála ho celá řada známých jmen, jenž jeho zdokonalování jistě strávila desítky hodin. Jinak těžko přijdete na techovky jako Throne of Geth coby sidovka proti Chalice of the Void :)
Mezi nejhranější decky patřil také Grixis Control (náhrada za Czech Pile), Death and Taxes a Sneak and Show.
Naproto tomu jenom minimum hráčů sáhlo po Miraclech, což je pochopitelné, jelikož je to deck nesmírně složité na přesnou pilotáž a většina pro hráčů se legačce příliš nevěnuje.
K vidění bylo i několik brew či méně známých decků a to včetně decků na předních příčkách, kde jsme mohli vidět například UW Helm Combo, zajímavý Grixis hybrid na pomezí kontrolu a klasické Delver strategie, RUG Delver bez Nimble Mongoose a Goyfa, Men of Steel, UR Landstill, BUG Control bez Noble Hierarchů, či BR Reanimator se zajímavým backup plánem v podobě Cryptbreakerů v sidu.
Za zklamání turnaje bych označil Elfy. Navzdory předchozím dobrým výsledkům (výhra na MKM) si je vybrali pouze dva hráči, jejichž týmům se vůbec nedařilo...
8× Colorless Eldrazi
8× Grixis Control
7× Death and Taxes
6× UB Death's Shadow
5× Sneak and Show
3× BR Reanimator
3× Grixis Delver
3× RUG Delver
3× UWr Miracles
2× Infect
2× UW Miracles
2× UW Stoneblade
1× BUG Death's Shadow
1× UW Helm
1× Lands
1× Esper Stoneblade
1× UR Delver
1× Storm
1× UR Landstill
1× Maverick
1× Men of Steel
1× BUG Control
2. PT 25 Anniversary "Side Events" (Rochester draft, team series)
Na PT samozřejmě nešlo jenom o samotný triumf v teamovém constructed. K vidění byl například další z premiových rochester draftů , na který byla tentokráte pozvána osmička VIP hráčů - Jon Finkel, Paulo Vitor Damo da Rosa, Brian Kibler, Shuhei Nakamura, Stanislav Cifka, Raphaël Lévy, David Williams a Jason Chan (hearthstone streamer pod nickem Amaz).
Hrál se poněkud zvláštní formát - ke třem boosterům bety se totiž jako bonus přidal ještě jeden booster Legends, Arabian Nights a Antiquities.
Tentokráte se nepoštěstilo otevřít žádný kus power nine, nicméně Jason Chan měl v betě Shivan Dragona, který může mít v gem mint stavu cenu klidně přes 150 000,-Další pěkný kousek měl Shuhei Nakamura - Bazaar of Baghdad,  jehož cena v mint kvalitě přesahuje 50 000,- Všechny výtěžky z tohoto draftu ale šly na charitativní účely...
Velmi pěkný deck tu nadraftoval Stanislav Cifka - BR control s Mind Twistem, Fireballem a Pestilencí. S deckem se mu podařilo stylově porazit Jona Finkela, když mu dal Mind Twist na celou ruku. Ve finále se utkal s Jasonem Chanem, u něhož se projevila menší zkušenost s MTG, když splashoval Shivan Dragona pouze přes dvě hory a Fire Sprites (pokaždé to musel napravit během sidování). Kombinace skvelého decku a větších zkušeností vyústila ve Standovo pohodlné vítězství.
Pokud se chcete podívat na záznam turnaje, tak ho najdete na twitchi pod názvem Silver Showcase.
Další zajímavá událost během PT víkendu byl souboj o dvě první příčky v "PT Team Series". Před turnajem měl obrovský náskok před zbytkem světa tým Ultimate Guard (Andrew Cuneo, Reid Duke, Jon Finkel, William Jensen, Paul Rietzl a Owen Turtenwald), nicméně jeho členům se tentokrát příliš nedařilo. Nejdříve je předskočil Team Hareruya Latin (Lucas Esper Berthoud, Márcio Carvalho, Sebastian Pozzo, Carlos Romão, Luis Salvatto aThiago Saporito) a po postupu trojice z týmu CFB do finálové top4 hrozilo, že je přeskočí i Team ChannelFireball. Martin Jůza tak ve finále hrál nejenom o svůj první triumf na PT, ale i o účast ve finále týmové série. Jak to dopadlo, už bohužel všichni dobře víte...
O titul se týmy Hareruya Latin a Ultimate Guard utkají během zářijového MS v Las Vegas (21-23.9.).
3. Online PTQ (Standard)
Navzdory tomu, že standard je hlavně o nekonečných mirorech Chainwhirler decků, se srpnového PTQ na onlinu zúčastnilo pěkných 292 hráčů.
Tím ale de facto výčet pěkných věcí končí. Turnaj byl totiž očekávanou krasojízdou Chainwhirler decků, které obsadily sedm míst v top8. Je pravda, že šlo alespoň o tři různé verze - zvítězil "reisenza", který vsadil na midrange verzi s Karny a Vraska's Contempty, na druhém místě byla verze, která hrála černou jenom kvůli Scroungerům (a Cut//Ribbons) a hned čtyřikrát byla v top8 klasická stock verze.
O moc lepší to nebylo ani na dalších místech - v top16 byla čtyři další RB Aggra a celkem bylo mezi pětadvaceti hráči, kteří měli skóre 6:2 a lepší, hned patnáct Chainwhirler decků.
Jediný non-Chainwhirler deck v top8 byl Esper Control a na dalších místech jsme mohli vidět ještě Grixis Midrange, tři Monogreeny, inovativní Bant Rampu, která kombinovala Turbo Fog a klasickou rampu s Hour of Revelation, zajímavého BUG Constrictora s playsety Scarab Goda a Hostage Takera, ale naproti tomu i obvyklého BG Constrictora, Monoblue Reservoir a UW Approach.
4. MTGO Weekly Challenges (Modern, Legacy, Vintage, Duel Commander, Pauper)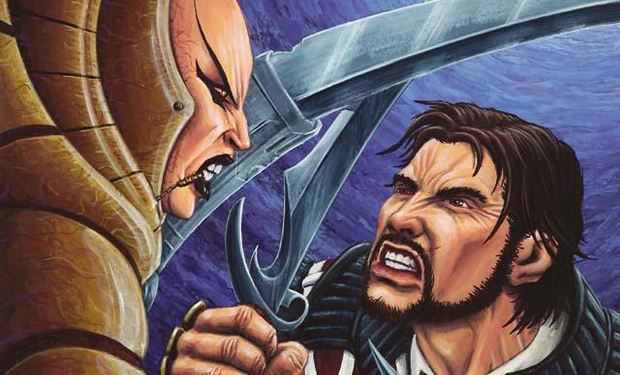 Modernová challenge nabídla poměrně zajímavou top8 s osmi různými decky. Z vítězství se radoval "maxvb" s UR Moonem, když ve finále porazil Jund, ve kterém se začíná pomalu zabydlovat Alpine Moon coby sidovka na Tron.
Na dalších místech bylo Hollow One, Mardu Pyromancer (se zajímavým techem v podobě Ensnaring Bridgů v sidu), Bridgevine s Viscera Seery namísto Greater Gargadona, GW Company, Ad Nauseam a konečně All-in Red se Sarkhanem a Avaricious Dragonem.
Mimo top8 mne zaujaly dvě velmi neobvyklá brew - první byl artefaktový Stax, jehož jediná winkondice (před sidem) byla Pyrite Spellbomb v kombinaci s Academy Ruinami. Druhé brew byla dost divoká pětibarva s Kiki-Jiki kombem, které se dalo sestavit za pomoci Bring to Light a Glittering Wishe.
Na legačce to vypadalo jako kdybychom se vrátili do roku 2012. Z celkové výhry se radoval RUG Delver v tradiční verzi s Nimble Mongoose a Tarmogoyfem a na druhém místě byli Merfolci.
To ale zdaleka nebylo to nejzajímavější v top8. Na čtvrtém místě byl BR Reanimator s opravdu divokým sideboardem, kde byly karty jako Leovold, Monastery Mentor, Keranos, či Show and Tell a šesté byly Mentor Miracly s playsetem Accumulated Knowledge.
Největší chuťovka ale byly Grixis Faerie, se kterými skončil třináctý Leastbean. Grixis byl vůbec velmi populární, když bylo v top16 hned pět různých hráčů s Grixisem, ovšem hned ve čtyřech různých variantách:
1. RUG Delver
2. Chalice Merfolk
3. Lands
4. BR Reanimator
5. Grixis Control
6. Mentor Miracles
7. Grixis Control
8. Sneak and Show
9. Mentor Miracles
10. Grixis Delver
11. BR Reanimator
12. Infect
13. Grixis Faeries
14. Storm
15. Grixis Death's Shadow
16. Eldrazi Post
Velmi netradiční finále nabídla i vintage challenge, kde "gunmaster7" s UR Delverem porazil zajímavý Survival.
Pokud se Survival deckem nejste obeznámeni, tak vězte, že jde o creature deck, který využívá Bazaar of Baghdaad a Survival of the Fittest k tomu, aby nacheatoval do co nejrychleji co nejvíce Vengevine a Hollow One, které pak v ideálním případě ještě dostanou díky Wonderovi flying. Jako disrupce jsou v decku Thalie a one-ofy k "Fitku" jako Spell Queller a Containment Priest.
I na dalších místech bylo k vidění několik zajímavostí. Třetí byl klasický Paradoxical Outcome, ovšem čtvrtý byl Dredge s maindeck Hollow One a pátí zajímaví Eldrazi s bílou a dokonce i zelenou splashí (Thalia, Containment Priest a Manglehorn). Zbylá tři místa v top8 patřila třem UWR Controlům.
Zcela vzácně jsme tak měli top8 bez Ravager Shopů, jejichž nejlepší hráč skončil až na desátém místě.
V top16 jsme dále mohli vidět třeba Inferno Oath, Merfolky, nebo Grixis Thiefy.
V "no banlist" duel commanderu měla stále navrch před ostatními dvojice Kess a Teferi (Temporal Archmage), když Kess celou challenge vyhrála a oba decky měly shodně čtyři hráče v top16.
Oproti prvnímu týdnu s novým formátem ale bylo k vidění v top16 více decků bez modré. Hned dvakrát to byl Gaddock (což je v podstatě antideck na Teferiho), jednou Marath (jehož pilot podle decklistu zřejmě nevěděl, že se zcela změnil banlist), Sidisi kombo (pětimanoví generálové se se všemi broken mana artefakty dost zlepšily) a taky The Gitrog Monster.
Zbylé tři decky byly dva Leovoldi (z čehož byl jeden celkem zajímavý s reanimační subtématikou) a Wildfiry s Keranosem.
Na všechny decky se můžete podívat zde.
Zajímavé věci se výjimečně děly v pauperu, kde skončily na nejvyšší příčce Monowhite Aury (s herioc subtématikou).
Nezvykle dobře si vedl i Tron s pěti hráči v top16 (4× verze s Teachingy a jednou UW s Rhystic Circlem) a Burn se třemi hráči v top16.
Tradičně se ale samozřejmě dařilo i Delver deckům, které měly čtyři zástupce v top16 (3× UR a jedno Monoblue).
Zbylá místa v top16 obsadilo Inside Out Combo, Elfball a Monogreen Aggro.
A to je pro dnešek vše. Na viděnou zase u dalšího vydání.
Kumano
Komentáře
Přispívat mohou pouze přihlášení uživatelé. Pokud chcete vložit komentář, přihlaste se ZDE.