Rubriky
Flash News #42/2017
1. GP Shanghai (Standard)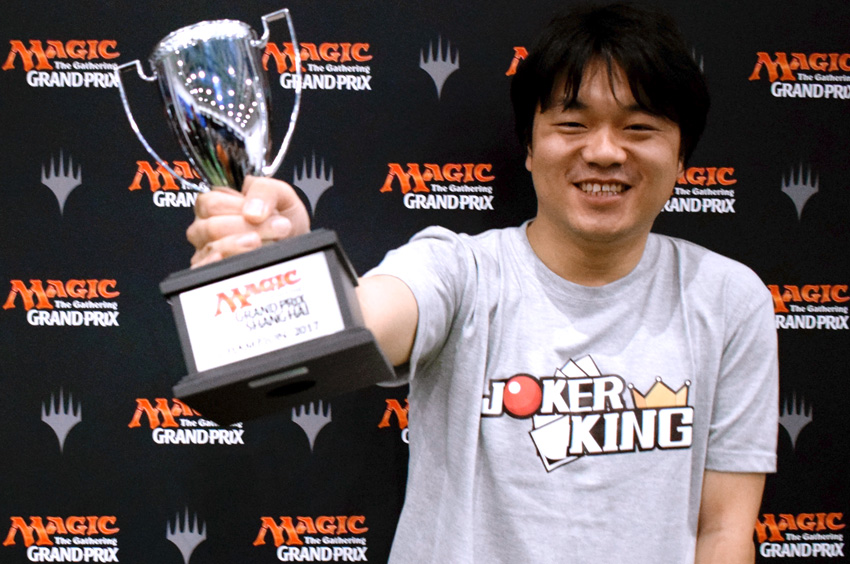 Týden po PT se konala trojice GP ve formátu standard. Nejkomornější atmosféru z nich mělo GP v Shanghai (a také se dohrálo nejdříve), kam se vydalo 711 hráčů, mezi kterými byla většina asijských pro hráčů.
Od PT se toho v metagame příliš nezměnilo, dva nejhranější archetypy byly energy decky a Ramunap Red. Oba dva archetypy dohromady tvořily přes dvě třetiny herního pole ve druhém dni, kam postoupilo 197 hráčů.
Asi vás nepřkvapí, když rovnou prozradím, že energy decky a Ramunap Red zabraly celkem sedm míst v top8 - 4× Ramunap Red, 2× RUG Energy a jednou Dark Temur.
Co se týče jednotlivých jmen v top8, tak jsme v ní měli šanci zahlédnout Yuuyu Watanabeho, Kelvina Chew, nebo Wing Chun Yama, který znovu dosáhl skvělého výsledku s Ramunap Redem.
Za zmínku také stojí, že v základní části uhrál 15:0 s Ramunap Redem Takuma Morofuji. Stal se ale další z mnoha obětí tzv. "15:0 kletby", když vypadl ve čtvrtfinále (za celou historii GP nikdo neuhrál perfektní skóre 18:0 a velmi často se stane, že hráč, který měl 15:0 v základní části, prohraje ve čtvrtfinále).
Ve finále se utkali Song Huachao (RUG Energy) a Hironao Tanaka (Ramunap Red). Z výhry se radoval Song Huachao, coby jediný domácí zástupce v top8. Hironao Tanaka měl přitom verzi speciálně zaměřenou proti RUG Energy s playsetem Ferocidonů v mainu a dokonce s dvojicí Invigorated Rampage v mainu.
Nebylo by to asijské GP, aby se na předních příčkách neobjevila nějaká chuťovka. Posledním deckem v top8 byly totiž Grixis Thoptéry, což byl artfaktový deck, který využíval dvě mechaniky z Kaladeshe - energy a improvise. V decku byly mimochodem v playsetech chuťovky jako Inventor's Goggles a Decoction Module (zajímavá karta v kombinaci s Whirler Virtuosem).
Na devátém až šestnáctém místě jsme mohli vidět celkem rozmanitý mix decků: 2× Ramunap Red, RUG Energy, Sultai Red, UB Midrange, 2× Jeskai Approach a Dark Temur.
V coverage bylo zmíněno i několik originálních brew, z nichž mne nejvíce zaujaly Esper Vehicly, se kterými vyhrál jeden z pátečních triálů Nobuhiro Yamada, a UB Gift s Marionette Mastery a Metalwork Colossy, se kterým postoupil do druhého dne Toshiya Kanegawa.
Závěrem zbývá dodat, že GP se dokonce účastnil i jeden český nadšenec, kterým byl David Vojta, jenž ale bohužel skončil dvoji pouť main eventem už v prvním dni.
2. GP Varšava (Standard)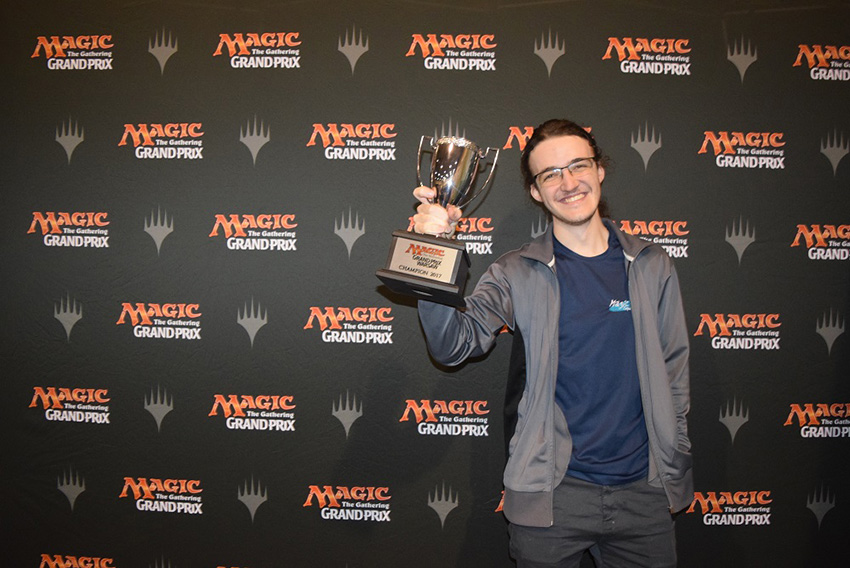 Druhé dvojkové GP bylo ve Varšavě z účastí 1 244 hráčů, mezi kterými byla samozřejmě i početná česká výprava, jenž čítala čtyřiašedesát jmen.
Bezkonkurečně nejúspěšnějším archetypem turnaje byly Energy decky, které obsadily deset míst v top16 a hlavně i první čtyři místa.
Druhým nejúspěšnějším archetypem byl překvapivě God-Pharaoh's Gift, který měl tři zástupce v top16.
Po jednom byly mezi nejlepšími šestnácti Mardu Vehicly, Ramunap Red a překvapivě i UG Pummeler (s černou splashí v sidu), se kterým se do top8 dostal Hannes Kerem, který zkopíroval verzi Patricka Dickmanna z PT, ve které udělal pouze jednu změnu v sidu, když tam přidal Confiscation Coup, který byl dle jeho slov suverénně nejlepší kartou v sidu.
Ve finále proti sobě stanuli Valerio Luminati s RUG Energy a Jean-Emanuel Depraz se čtyřbarevnou variantou decku. Podvrdila se teorie, že černé karty (Scarab God, Vraska) jsou v mirroru rozhodující a Jean-Emanuel Depraz mohl slavit svou první výhru na GP okruhu.
Z pohledu výsledků českých hráčů bylo GP spíše zklamáním. Po prvním dni bylo deset hráčů ve hře o top8 a dvojice Jaroslav Bouček a Daniel Tocháček měla dokonce skóre 8:1.
Oba ale utrpěli dvě prohry hned zkraje druhého dne a postupem času bylo jasné, že do top8 už může postoupit pouze Jan Brožek s Vehicly. Jeho prohra v předposledním kole ale znamenala, že z naší početné výpravy se do top8 nikdo nedostal.
V posledním kole vyhráli své zápasy Jaroslav Bouček a Jan Brožek, což jim zajistilo alespoň umístění v top32. Jaroslav skončil pětadvacátý a Jan o tři místa za ním.
Pětačtyřicáté místo patřil Martinu Jůzovi a do top64 se i přes prohru v posledním kole dostal ještě Pavel Tvrzník na osmapadesátém místě.
Deset výher potřebných pro zisk pro pointů měli ještě Tomáš Jirkal, Adam Štencl, Ondřej Hadamek, Josef Živec, Tomáš Krejsa a Petr Jeřábek.
Závěrem tu mám bonusový decklist, který je shodou okolností opět postavený kolem Marionette Mastera. Tentokrát se ale nejedná o deck s Giftem, nýbrž o tokenovou strategii založenou na Anointed Procession a Treasure Map.
3. GP Atlanta (Standard)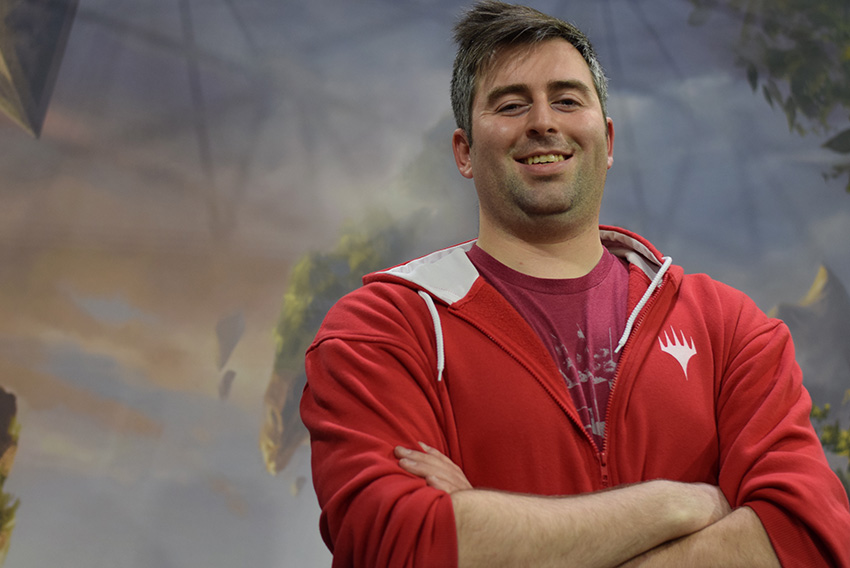 Největší GP bylo v Atlantě, kam přišlo 1 395 hráčů, mezi kterými byl minimálně (u většiny hráčů je automaticky uvedena americká národnost) jeden náš hráč, jenž o sobě dal ale pořádně vědět.
Byl to Petr Sochůrek, který hrál 4C Energy (Dark Temur) se speciálním techem na mirror v podobě dvou Hour of Devastation v sidu. Tenhle tech se mu rozhodně vyplatil, jelikož byl po prvním dni jedním z neporažených hráčů. A formu mu vydržela i v neděli, což kulminovalo postupem do top8. Byla to už jeho šestá GP top8.
Měl v ní hodně velkou konkurenci, byli tam například Ben Stark, Corey Baumeister, který postoupil na dvojkovém GP počtvrté za sebou do top8, nebo Trey Van Cleave, jenž se dostal do top8 na GP téměř po patnácti letech.
Petr nakonec ve čtvtfinále nestačil na Vehicly Lawrence Vesse, ale i tak se jedná o parádní výsledek.
Ve finále jsme mohli vidět souboj dvou zajímavých decků. První inovací byl Esper Approach Alexe Lloyda. V mainu měl playset Pushů, které zlepšovaly problematický matchup s Ramunap Redem. Hlavní plus byla ale možnost po sidu hrát Scarab Gody, co dává decku úplně jiný rozměr.
Druhým finalistou byl Ben Stark, který hrál zajímavou verzi Ramunap Redu. Už jsme si zvykli, že hráči přestávali hrát Ahn-Crop Crashera, kterého nahrazovali Rampaging Ferocidonem, což zlepšovalo matchup s energy decky. Ben Stark šel ale ještě dál a vyřadil i Earthshaker Khenry a Hazoret, kterou hrál pouze jako one-of. Do decku přidal karty jako Treasure Map a Sand Strangler, což výrazně zlepšilo jeho šance proti energy deckům.
Ve finále ale doplatil na to, že tyto změny naopak jeho deck zhoršily proti kontrolům. Alex Lloyd tak získal svou první výhru na GP.
V coverage byly zveřejněny všechny decky z top32, která vypadala následovně:
9× Ramunap Red
4× Dark Temur
4× RUG Energy
3× Mardu Vehicles
3× Sultai Red
2× BUG Energy
2× UW Approach
1× Esper Approach
1× Grixis Midrange
1× UW Gift
1× Marionette Gift
1× UB Control
Mimo top8 byl nejzajímavější deck Grixis Midrange, se kterým skončil velmi těsně na pomocné devátý Sergio Ferry. Deck je jakýsi mix UB Midrange a RUG Energy.
4. MOCS Quarterly Playoff (Standard)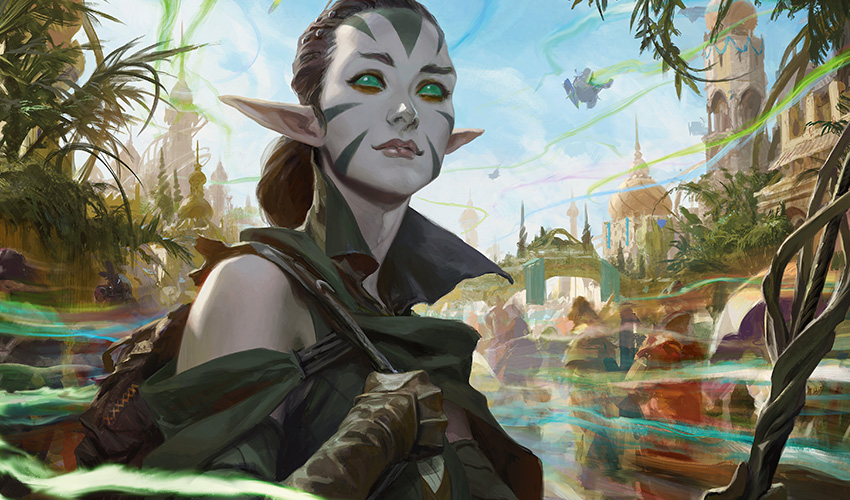 Na onlinu se uskutečnil poslední kvalifikační turnaj na mistrovství, které se bude konat na jaře 2018 v sídle WoTC.
O dvě místa si to mezi sebou rozdalo 273 hráčů, kteří se střetli v osmi kolech, pok terých následovala top8. V té dominovalo RUG Energy v rukou dvou zkušených matadorů, když Reid Duke ve finále porazil Marcia Carvalha.
Zajímavý deck skončil na třetím místě, Monoblack Aggro s playsety Heart of Kiran, Bone Pickera a Ammit Eternal. Osobně mi deck přijde docela fajn a doufám, že nám do něj časem přibude lepší removal, než je Walk the Plank, což je podle mne poslední věc, která decku brání v tom, aby pronikl mezi stálice formátu.
Další decky v top8 byly dvě 4C Energie s Nicol Bolasem v mainu, další RUG Energy, BUG Energy a Ramunap Red.
Skóre 7:1 mělo ještě dalších patnáct hráčů, ze kterých hned dvanáct hrálo jednu z variant Energy decků, nebo Ramunap Redu:
4× BUG Energy
3× RUG Energy
2× Dark Temur
2× Ramunap Red
1× Desert Red
1× UW Approach
1× Jeskai Approach
1× UB Midrange
5. Online Modern PTQ & Weekly Challenge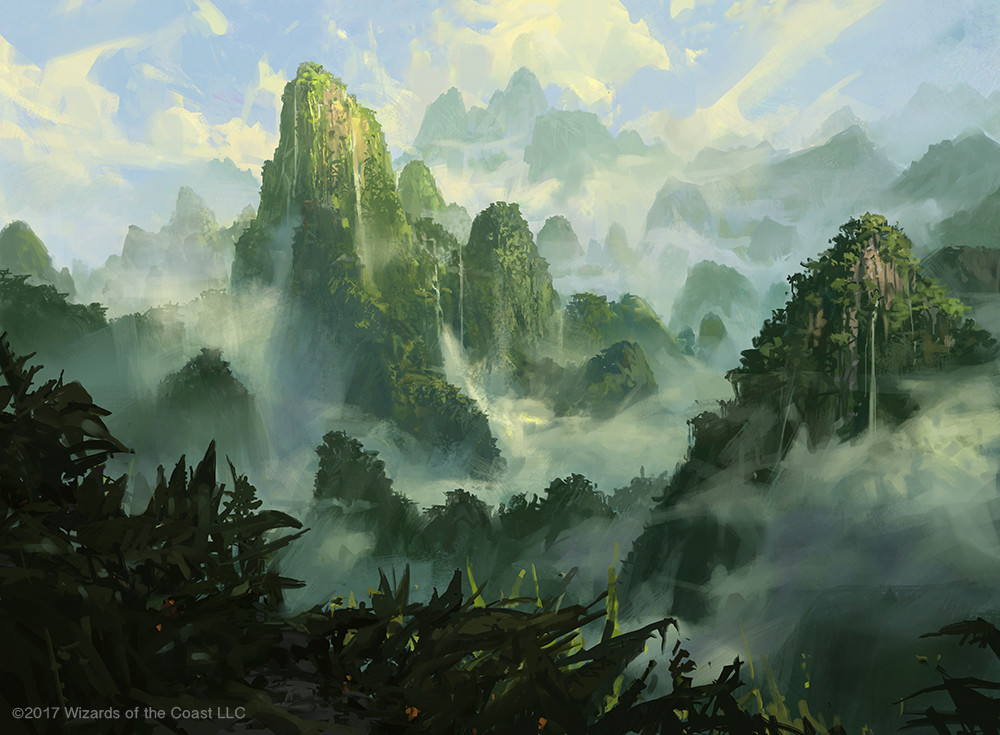 Standardové MOCS Playoff nebylo jediným premier turnajem na MTGO a dokonce nebylo ani největším turnajem týdne.
Překonalo ho totiž modernové PTQ, které dokonce pokořilo hranici tříset hřáčů s třistaosmi účastníky. I přes vysoký počet účastníků se hrálo pouze osm kol, což znamenalo, že k postupu do top8 bylo potřeba dosáhnout na čisté skóre 8:0.
Turnaj ovládl "Mtgmulligan" s agresivní verzí Dredge s Burning Inquiry, ale hlavním hrdinou turnaje byl zcela jiný deck. Šlo o 5C Humany, kteří obsadili čtyři místa v top8 (z toho jednou ve verzi s Collected Company).
Myslím si, že tajemství úspěchu decku je zejména v tom, že ačkoli jde v podstatě o lineární potvorové aggro, tak je v něm zároveň spoustu exceletní disrupce. Některé decky nejsou schopny porazit kombinaci Thalia + Meddling Mage.
V top8 dále byl k vidění Jund s Rabblemastery, Esper Midrange využívajcí graveyard synergií (Thought Scour, Lingering souls, Snapcaster, Tasigur) a Jeskai Tempo.
Dalších devatenáct hráčů mělo skóre 7:1. Mohli jsme mezi nimi vidět zejména klasické tier decky, mezi kterými vyčnívala zejména dvojice brew s BW barvách. První byl midrange s velmkým množství planeswalkerů a druhý deck byl založený na Monastery Mentorovi a Smuggler's Copter.
Ze zbylých decků mne zaujal například Abzan, který měl v mainu hned tři kusy Engineered Explosives, a zajímavá verze UR Moonu s Kiki-Jikim, ve které byly některé méně obvyklé karty, jako třeba Torrential Gearhulk, nebo Search for Azcanta.
Celkové složení decků na devátém až sedmadvacátém místě bylo následující:
2× RG Scapeshift
2× Affinity
2× Grixis Death's Shadow
2× Kiki Moon
2× Abzan Midrange
Lantern Whir
5C Death's Shadow
Jeskai Tempo
Infect
Gifts Storm
Living End
Dredge
BW Walkers
BW Mentor
Vysokou účast měl i druhý modernový event na MTGO, kterým byla pochopitelně klasická challenge. Tentokráte měla sedm kol a asi nebude velkým překvapením, když prozradím, že se v nich dařilo úplně jiným deckům, než na PTQ.
V top8 jsme mohli vidět dva RW Burny, dvoje Eldrazi and Taxes, dva Gb Trony, Lantern Control s Whir of Invention, ale všem vypálil rybník "Finalnub" s Grishoalbrandem. V top4 a ve finále porazil dvě fritky. Nulová interakce ze strany soupeře a mohutný lifegain v sidu, to zní jako nightmare matchup pro Burn...
Mimo top8 mne nejvíce zaujal UB Tezzerator s Thopter/Sword kombem a také neobvyklý GB Infect, který skončil na devatenáctém místě se skóre 5:2.
6. Ostatní Weekly Challenge (Legacy, Vintage, Duel Commander, Pauper)
Legacy challenge měla na předních příčkách velmi rozmanité decky - v celé top16 bylo třináct různých decků a v top8 jich bylo sedm (dva zástupce tam měl 4C Control).
Vítězství ukořistil "Mzfroste" s UWR Stonebladem, když ve finále porazil klasickou verzi 4C Controlu.
Na dalších příčkách jsme mohli vidět oldschool záležitost v podobě UB Reanimatoru (se zajímavým sideboard techem v podobě playsetu Pack Rat), Aggro Loam, čtyřbarevný Maverick s velkým packagem pro Green Sun's Zenith (modrá byla v decku jenom kvůli Leovoldovi), Dredge s Lion's Eye Diamond, dvakrát Death and Taxes, dva další 4C Controly, UB Landstill, Grixis Delvera, stále populární Tin Fins s Necrotic Ooze kombem (a Mentory v sidu), UWR Control s Rest in Peace/Helm of Obedience kombem, Země a UW Miracly.
Na vintage challengi jsme byli ve finále svědky mirroru Oathů. Z výhry se radoval "yamakiller", který hrál verzi s Auriok Salvagery.
Novinkou turnaje byl Grixis kontrol s Young Pyromancerem a Night's Whispery, se kterým se dva hráči dostali do top8 a další ještě do top16.
Zbylá místa v top16 patřila čtveřici Ravager Shopů, Gifts Stormu, Grixis Thiefům, 4C Controlu s Grixis základem, Dredgi, UW Landstillu a UR Delverovi.
Commander se nesl v duchu stále větší dominance 4C Tempa s Tymnou a Kraumem. Nejenom že tentokráte plně obsadilo finále, ale dohromady bylo sedmkrát v top15 (pouze patnáct hráčů mělo pozitivní skóre).
Konkuroval mu pouze tapout kontrol s Narset a klasika v podobě Breyi. Tyhle dva decky v top15 obsadily dalších pět míst.
Dále už byla mezi nejlepšími pouze čtyřbarva s Tymnou a Thrasiosem, Turbolandy/Extra kola s Leovoldem a Naya Midrange (s Kiki-Jiki kombem) s Marathem.
V Pauperu se nezvykle nejvíce dařilo kombodeckům. Ve finále porazil UR Prowess (Kiln Fiend + Nivix Cyclops) pilotovaný "Toastmachinem" Tireless Tribe kombo "pproteuse". K tomu navíc skončilo další Tireless Tribe kombo i na třetím místě.
Na dalších místech jsme mohli spatřit tři Monogreen Aggra, dva RW Metalcrafty, 4C Tron s Teachingy, dva Thermo-Alchemist Burny, Monoblue Delvera, Monoblack Control s playsetem Thorn of the Black Rose, dva UB Controly a UB Delver s minikombem Striped Riverwinder a Exhume.
7. Bonus: Dutch Open Series (Standard + Legacy)
Závěrem se podíváme na několik zajímavých decklistů z Dutch Open Series, v rámci kterých se hrál standard, modern a legacy.
Nejzajímavější decky byly k vidění překvapivě na standardu, kde mezi jednasedmdesáti hráči triumfoval Glenn Muijen s RG Aggrem, když ve finále porazil klasický Dark Temur.
A aby toho nebylo málo, tak ještě zvláštnější deck skončil na třetím místě. Šlo o BR Midrange s chuťovkami jako The Scorpion God, Captain Lannery Storm, či Ammit Eternal.
Zajímavý vítězný deck měla i legačka, kde v konkurenci šestadevadesáti hráčů triumfoval Jelmer Zeilstra se zajímavou verzí Monored Stompy. Neobvyklé byly jednak hned tři kusy Sorcerous Spyyglass v mainu, ale pozornost na sebe strhával hlavně playset Burning Wishů, které zde byly čistě jako value karty. Osobně mi ale Stone Rain, Roast, nebo Banefire nepřipadají jako extra užitečné kusy, zvláště když bych za ně měl připlatit dvě many. Deck byl ale v top8 dokonce ve dvou kusech, takže na tom zřejmě něco bude...
Čistě pro úplnost dodám, že největší z main eventů téhle akce byl modern, kterého se zúčastnilo 173 hráčů a z vítězství se v něm radoval Andy Cooman s UR Breachem.