Rubriky
Flash News #4/2019
1. GP Strasbourg (RNA Sealed)
Navzdory tomu, že se WoTC snažili v posledních týdnech hráče aktivně od hraní GP odradit, tak na sealed deck s novou edicí do Strasbourgu dorazilo velmi solidních 1 616 hráčů, mezi nimiž bylo i devatenáct zástupců českého magicu.
Do druhého dne se probojovalo 311 hráčů, mezi kterými byli také Martin Jůza, Petr Sochůrek, Filip Tetera, Dominik Prošek, Hoang Pham, Adam Štencl a Radek Krejčí.
Drafty nejlépe zvládl Petr Sochůrek s pěkným skóre 5:1, ale díky třem prohrám v prvním dni z toho nakonec bylo jenom 49. místo (musím se přiznat, že vůbec netuším, jak se letos na GP rozdělují ceny). Ostatní čeští hráči obsadily příčky mimo první stovku...
Celkovým vítězem se stal Švýcar Yves Sele, který v top8 nadraftoval All-rare Jund s bombami v podobě Judith, Pestilent Spirit, Biogenic Ooze a Ravager Wurm!
Slavit na GP mohli i slovenští hráči, protože Filip Jalakša si tu ještě vylepšil předchozí třinácté místo z GP Praha, když mu tentokrát skóre 13:2 stačilo na celkové sedmé místo (v Praze měl taky 13:2, ale špatné pomocné).
Musím také přiznat, že coverage od CFB se neustále zlepšuje, a tentokráte jsme si mohli třeba i prohlédnout top8 decklisty z modernového MCQ, které pro mne dost nečekaně zcela ovládly staré dobré GB Rocky - v top8 byly hned tři a ve finále hrály mirror, ve kterém zvítězil Hanno Güllicher.
2. GP Memphis (Standard)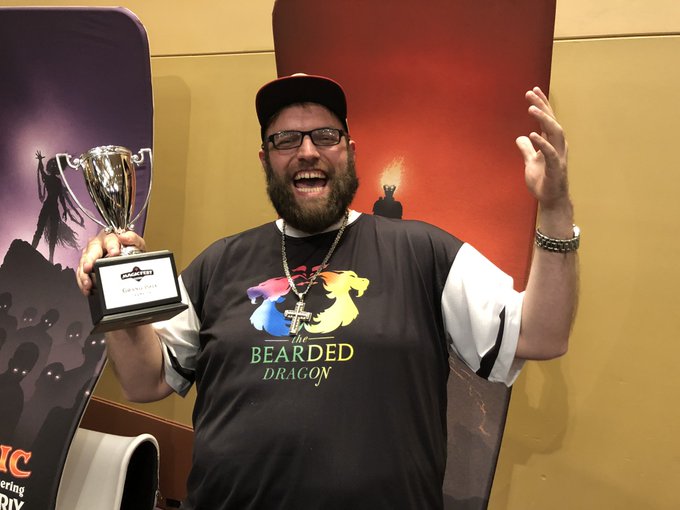 Před prvním dvojkovým GP s RNA to vypadalo, že bude pro rogue decky hodně těžké, aby se prosadily proti stálicím formátu jako Monoblue Tempo, Wu Weenie, Esper Control, UG Nexus, či BUG Midrange...
Všem ale nakonec vypálil rybník Jody Keith, když předčil ostatních 987 hráčů s vlastní verzí Big Redu, jejíž základními kameny byly karty jako Dire Fleet Daredevil a Siege-Gang Commander! A rozhodně nešlo o náhodu - Jody byl s deckem o týden dříve v top8 SCG Open Dallas a tady měl v top8 opravdu silné soupeře.
Byla tam jména jako Kenta Harane (deset přechozích GP top8), Corey Burkhart (8× GP top8), Shota Takao (5× GP top8), Toru Inoue (2× GP top8) a také Steve Rubin (13× GP top8 - a stále bez jediné výhry, což je mimochodem smutný rekord).
Nejhranější decky ve druhém dni byly ale stále stejné, jako před týdnem během SCG Open. Pouze s tím rozdílem, že méně populární byly Nexus of Fate decky.
Zde je deset nejhranějších decků ve druhém dni:
BUG Midrange - 38 hráčů (19,7%)
Monoblue Tempo - 28 hráčů (14,5%)
Esper Control - 24 hráčů (12,4%)
White Weenie - 22 hráčů (11,4%)
UR Drakes - 16 hráčů (8,3%)
UG Nexus - 11 hráčů (5,7%)
4C Gates - 9 hráčů (4,7%)
Monored Aggro - 7 hráčů (3,6%)
Bant Nexus - 4 hráči (2,1%)
RG Monsters - 4 hráči (2,1%)
A nemůže chybět ani souhrn decků v top32. Kromě vítězného Big Redu (s černou splashí) jsme tu z dalších zajímavých decků měli RG Monstra (také převážně s monored základem), se kterými skončil čtvrtý Shota Takao, a dále BUG Climb, Esper Control s Dovin's Acuty a Esper Midrange s Militia Buglerem.
7× BUG Midrange
7× Monoblue Tempo
5× Esper Control
2× UG Nexus
2× Wu Weenie
2× Monored Aggro
1× Big Red (černá splash)
1× RG Monsters
1× White Weenie
1× Gate Nexus
1× BUG Climb
1× Esper Midrange
1× UR Drakes
3. Online MCQ (Modern)
Standardové MCQ na chvíli vystřídalo modernové a evidentně to byl dobrý tah, jelikož se ho zúčastnilo 293 hráčů.
Základní část měla obvyklých devět kol, ve kterých čtyřiadvacet hráčů uhrálo skóre 7:2 a lepší.
Jednoznačně nejúspěšnější deck turnaje byl Dredge, jehož hráči tvořili celou polovinu top8 a třetinu všech decků se skóre 7:2 a lepším!
Na celkovou výhru jim to ale nakonec nedalo. V top4 si vylámali zuby na netradičním Death's Shadow v agresivní variantě s Become Immense s playsetem Temur Battle Ragů, a na tradiční verzi Hollow One. Death's Shadow Zoo nakonec celý turnaj ovládlo.
Od třetího do šestého místa se poté seřadili hráči Dredge. A top8 uzavíral All-in Red a Whir Prison.
Docela neobvyklé bylo, že s výjimkou vítězného decku nebyly mezi nejlepšími žádné originální brew, což se na modernu příliš nestává. Mezi devátým a čtyřidvacátým místem jsme ale mohli vidět pouze Burn, BG Rock, Monored a UR Phoenixe, Hardened Affinitu a už dříve zmiňovaný Dredge...
4. MTGO Weekly Challenges (Modern, Legacy, Vintage, Pauper)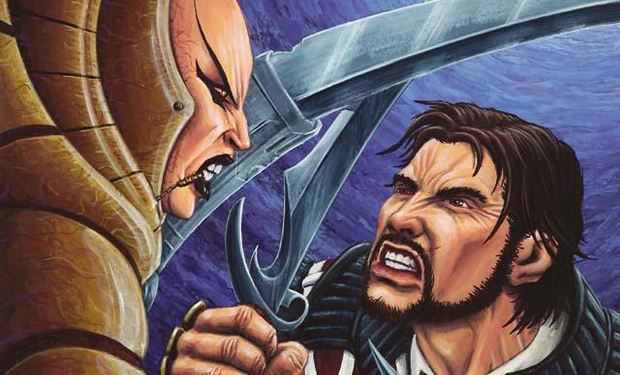 V modernové challengi se velmi dařilo UR Phoenixovi a Grixis Death's Shadow (čtyři a tři hráči v top16), nicméně zvítězil stejně jako v MCQ "LalauWBA" s Death's Shadow Zoem. Pump spelly v kombinaci s playsetem Temur Battle Ragů jsou očividně lepší, než se takhle na papíře zdá...
Na druhém místě skončili Humani se zajímavým sideboardem, kde byly ty nejlepší hate karty ve více kusech (Stony Silence, RIP, Auriok Champion a Deputy of Detention).
Zbytek top8 vyplnily tři decky, které tam měly vždy dva zástupce umístěné hned za sebou - UR Phoenix, Grixis Death's Shadow a Dredge.
Z dalších decků v top16 bych rád zmínil ještě value Bant Company, které hrálo zajímavé one-ofy z RNA v podobě Repudiate // Replicate a Incubation // Incogruity, ale hlavně pak úplnou novinku v podobě hybridu mezi Hollow One a Living Endem.
V decku je Flameblade Adept, Hollow One a poté spoustu cycling karet a discard outlety v podobě Faithless Lootingu a Cathartic Reunion. Neměl by tak být problém se dostat v každé hře k Electropotenci a Living Endu. To ale není všechno - v decku jsou i Urabraskové, což znamená, že vyresolvovaný Living End bude okamžitá výhra.
Legacy challenge opanoval "MedeaMagica" s Monored Stompy, když v top4 a ve finále porazil dva Stormy, což by pro deck s playsety Chalice of the Void a Trinisphere asi neměl být příliš složitý matchup.
Storm byl přitom nejúspěšnější deck turnaje se třetmi zástupci v top8. Jedním z nich byl i Bryant Cook, který je známý tím, že jako jeden z mála dává stále přednost verzi s Rite of Flame a Burning Wishi. Tentokrát hrál v mainu dva Mox Opaly, což jsem v legacy Stormu nikdy předtím neviděl. Za zmínku stojí i jeho velmi přímočarý side, kde je opravdu hodně odpovědí proti hate kartám - playset Echoing Truth, třikrát Hope of Ghirapur a tři Empty the Warrens.
Další decky v top8 byly BG Depthsy, OmniTell, Aggro Loam a také Enchantressky s Living Wishi a Estrid's Invocation, které už jsem tu představoval v jednom z dřívějších vydání.
Mimo top8 jsme mohli narazit třeba na Manaless Dredge, Dark Maverick, Eldrazi Rampu (která už se v posledních měsících příliš nehraje - hráči dávají přednost verzím s nižší křivkou), zajímavé White Eldrazi, kde byli v playsetech Containment Priesti a Eldrazi Displaceři a také Punishing RUG s Noble Hierarchy, Jacem a True-Name Nemesis, který jsem tu podobně jako Enchantressky představoval v jednom z předchozích vydání...
Nejvíce zástupců v top8 na vintage challengi měly opět Ravager Shopy (tři hráče), ale stejně jako minule jim to na celkovou výhru nestačilo.
Z té se radoval "TheHamburglar" s UR Delverem, když ve finále porazil Colorless Eldrazi v podobě speciálu Nielsa Thiima, který je v top8 pomalu každý týden :)
Další úspěšné decky byly 5C Humani (druhá top8 v řadě), Paradoxical Outcome (tři hráči v top16), URg Control (dokonce čtyři hráči v top16), UW Landstill a opět i 5C Control Tomáše Mára.
Nejméně zajímavé výsledky byly jako obyčejně v pauperu (upřímně jsem rád, že v tomhle formátu nejsou žádné velké turnaje - myslím si, že třeba na GP by ve druhém dni Delver a Boros Monarch tvořily klidně 75% metagame), kde v top8 dominal UB Delver s Boros Monarchem.
Finále byl mirror UB Delverů a další tři místa obsadili Boros Monarchové, šestý byl opět UB Delver a až na sedmém místě byl jiný deck - Teachings Tron.
Celkem byly v top16 čtyři Delver decky, šestkrát Boros Monarch a třikrát Teachings Tron. Zbytek světa zastupoval BW Control (s klasickým kombem Guardian of the guildpact + Pestilence), Monoblack Control a Thermo-Alchemist Burn.
5. Bonusové decklisty (Various Formats)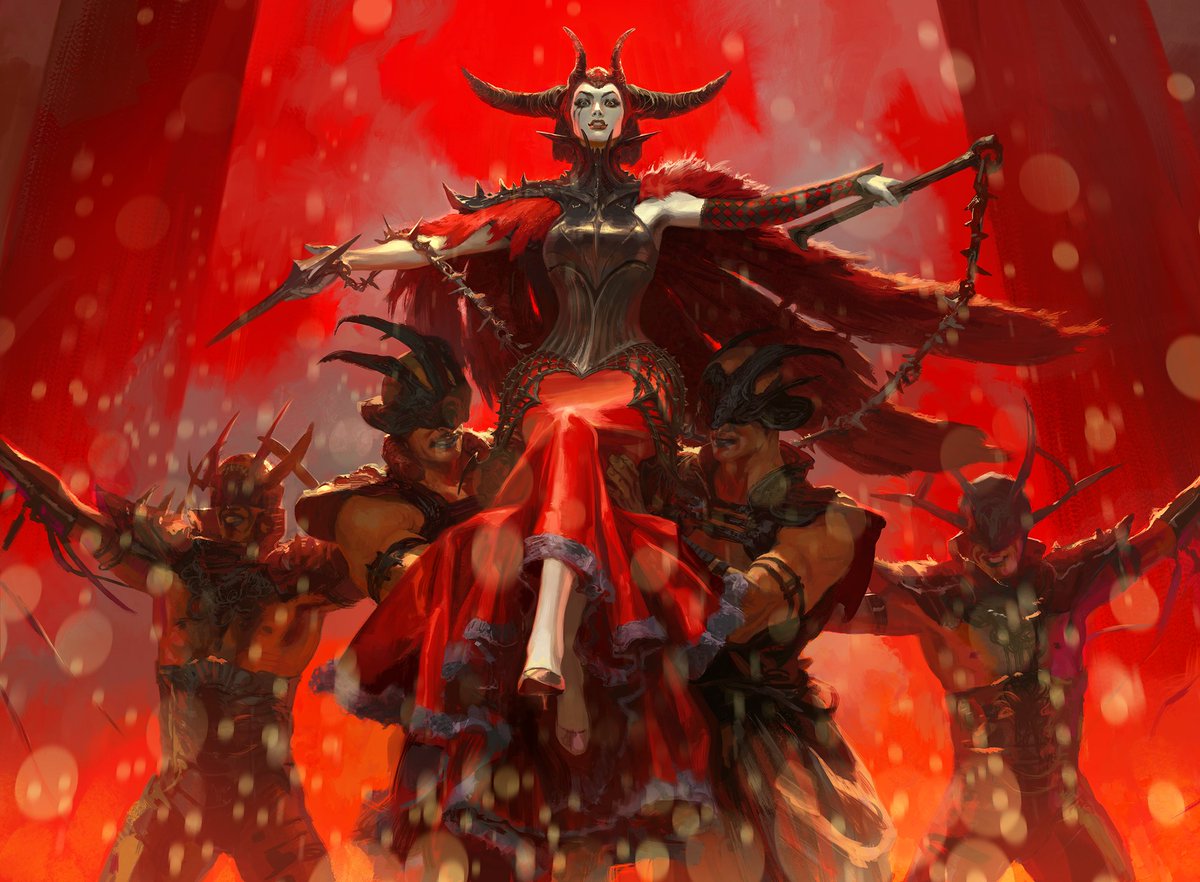 Bant Midrange (standard) - Anthony Cooper - GP Memphis Trial Winner
Jund Shamans (modern) - Caleb Durward - 5:0 MTGO Competetive League
Shardless Stoneblade (legacy) - Vitor Silva - Eternal Challenge #5 - 46 hráčů, 3. místo
A to je pro dnešek vše. V nejbližších dnes se samozřejmě můžete těšit na rozbor výsledků z prvního Mythic Championship. Do té doby se mějte fajn.
Kumano
Komentáře
Netušíš, jak se letos rozdělují na GP ceny? Nečteš Klářiny články o Coverage? ;-)
0 hlasů
Zhuba tuším, že jsou tři velikosti GP a podle toho se rozdělují ceny, ale to je tak všechno ;)
0 hlasů
Přispívat mohou pouze přihlášení uživatelé. Pokud chcete vložit komentář, přihlaste se ZDE.